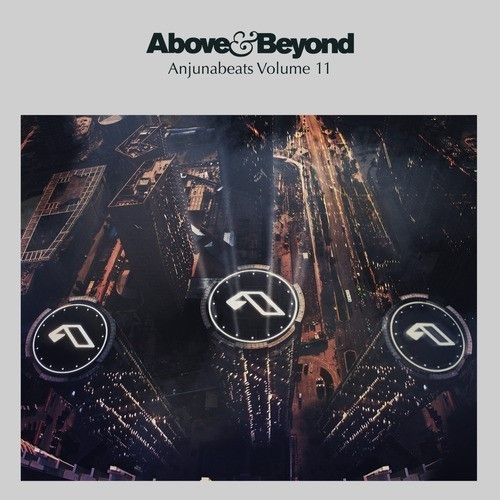 Above & Beyond – Anjunabeats Volume 11
There is no stopping Above & Beyond right now. From becoming the first UK DJs to headline Madison Square Garden, to selling out London's legendary 10,000-capacity Alexandra Palace, the London-based trio continue to cement themselves as scene leaders in the electronic music world.
Always separating from the pack and exploring a deeper musicality, the band have also recently embarked on their bold Acoustic project – a show that was described as one of the "most memorable in dance music history" by Billboard, who witnessed the two sold out concerts at LA's iconic Greek Theatre.

As the release of 'Anjunabeats Volume 11' rapidly approaches, the band has released an official tralier video previewing the mix. iTunes pre-orders have now officially opened, and will include an instant grat download of Maor Levi's brilliant remix of the Above & Beyond classic "Liquid Love."
Sidestepping the current trends for instant gratification, Above & Beyond's 'Anjunabeats Volume 11' instead reaches deeper and concentrates on the lost art of the build – joining the dots between deep house, progressive, modern trance and forward-thinking big room sounds. Much like their eclectic weekly Group Therapy Radio Show (weekly listenership of over 25 million), the focus is on quality rather than genre alone. For this 11th edition of their iTunes #1 Dance Album series, Jono, Tony and Paavo have created a 180-minute journey that draws inspiration from iconic, carefully crafted mix CDs like Sasha & Digweed's 'Northern Exposure' and the classic progressive mixes within the Renaissance series.
Beginning with the atmospheric deep house of "You Would" by Thomas Schwartz and Fausto Fanizza, the first mix includes highlights such as Matt Lange's beautifully weighted update of Above & Beyond's own fan favorite "Good For Me," along with his track "Staccato" and Parker & Hanson's classically informed "Gravity." The mix also includes some Group Therapy Radio favorites that have been specifically licensed for the compilation such as Konstantin Sibold's hypnotic rework of "No One Gets Left Behind" by DJ Yellow, Flowers & Sea Creatures and Guy J's epic remix of "Overture" by Twice As Nice, as well as a closing epic in Maor Levi & Jerome Isma-Ae's peak time update of Underworld's iconic "Dark & Long." Picking up where the first mix left off, the second outing carefully works up the gears with tracks such as Audien's modern progressive anthem "Hindsight," Super8 & Tab and Jaytech's brilliantly hooky "Code Red" and Sunny Lax's "Karma."
With the label bosses offering up a raft of exclusive and unreleased sounds, the mix also features the current Above & Beyond single "Sticky Fingers" featuring Alex Vargas, as well as an exclusive new remix of the OceanLab classic "Satellite" courtesy of man of the moment Ilan Bluestone. Closing on the epic rushes of another unstoppable Anjunabeats talent in Andrew Bayer's "The District," 'Anjunabeats Volume 11' marks another year of forward-motion from the critically acclaimed Anjunabeats label.