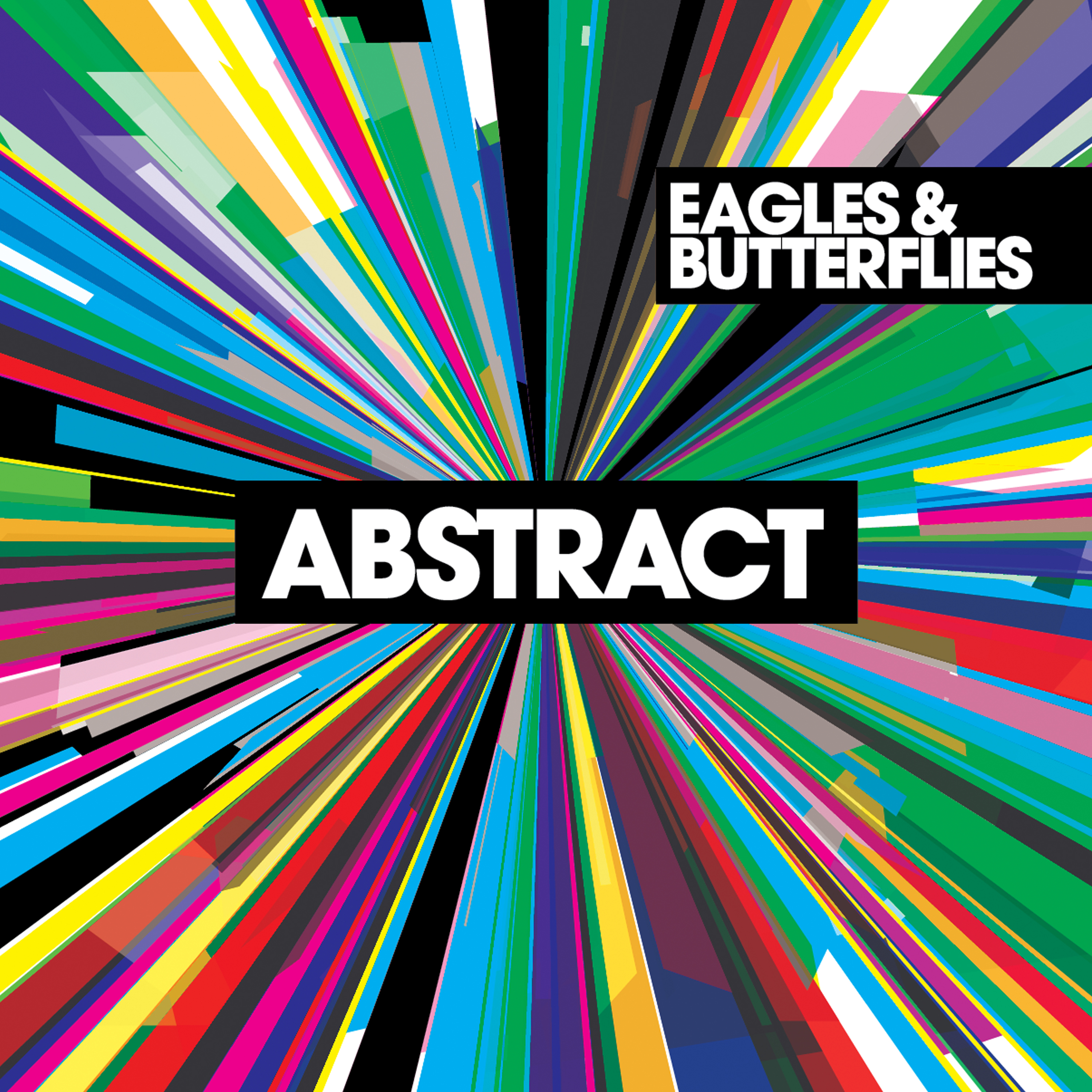 Eagles & Butterflies - Abstract
Bridging the gap between Berlin and Ibiza, Eagles & Butterflies the English-born artist has been showing up on an increasing amount of radars for the past couple years now, gaining support from Dixon, Amê, John Digweed, Tale Of Us and many more. Now he's just completed his second studio album, an 11 track work titled 'Abstract'. From the first notes of the opening track, 'We Get High (feat. J.U.D.G.E)' is a darker shade of beautiful. The track gently slides into position before the vocals hit, giving an almost melancholic feel and opening the album on a kind of sentimental note.
Then with 'Colours of Arps,' Eagles & Butterflies captivates us with arpeggios, warm synths and a warm atmosphere. The use of arpeggiators is wide spread throughout, becoming the thread that ties the album together. The album's third track shifts quickly from the warm and sunny vibes to a darker, cooler place somewhere deep in the late Mediterranean nights. But the sun does rise and 'Same Place Same Time' gives us our first dose of club music. Next 'Colours' spreads its wings with its deep basslines and eerie, electrically charged atmosphere. We take a turn for organic percussion in the aptly titled, 'Welcome To The Jungle' as Eagles & Butterflies takes us on a guided tour through the forests of House music.
One thing is for certain regarding 'Abstract', the only constant is diversity. As we near the midway mark, Eagles & Butterflies has managed to bring an astounding amount of styles and genres together, cohesively and naturally. 'Textures' draws its inspiration from a more technoid direction, while still maintaining a bouncy, House vibe. As does 'The Secret Garden', chugging along, building a soft tension that gets melted by the elegant 'Sounds Of Colours'. 'Sounds of Colours' takes its time to blossom, but when it does we are greeted with delicate rays of sunlight that pierce through the gray and stormy skies. A solid, beautiful piece of music.
One of the last three remaining tracks feature vocals from J.U.D.G.E again, whose voice beautifully reflects the mood and ambience while delivering massive amounts of emotion to 'So Long'. 'So Long' is the easily one of the most effortlessly-danceable tracks on the album, bringing a solid groove, addictive vocals and warm tones delicately together. Ending the album on a high note, 'Black Canvas' is like springtime, fresh, warm and full of life.
Tracklisting
01. Eagles & Butterflies – We Get High feat. J.U.D.G.E
02. Eagles & Butterflies – Colours Of Arps
03. Eagles & Butterflies – Black & White
04. Eagles & Butterflies – Same Place Same Time
05. Eagles & Butterflies – Colours
06. Eagles & Butterflies – Welcome To The Jungle
07. Eagles & Butterflies – Textures
08. Eagles & Butterflies – The Secret Garden
09. Eagles & Butterflies – Sounds Of Colours
10. Eagles & Butterflies – So Long feat. J.U.D.G.E
11. Eagles & Butterflies – Black Canvas