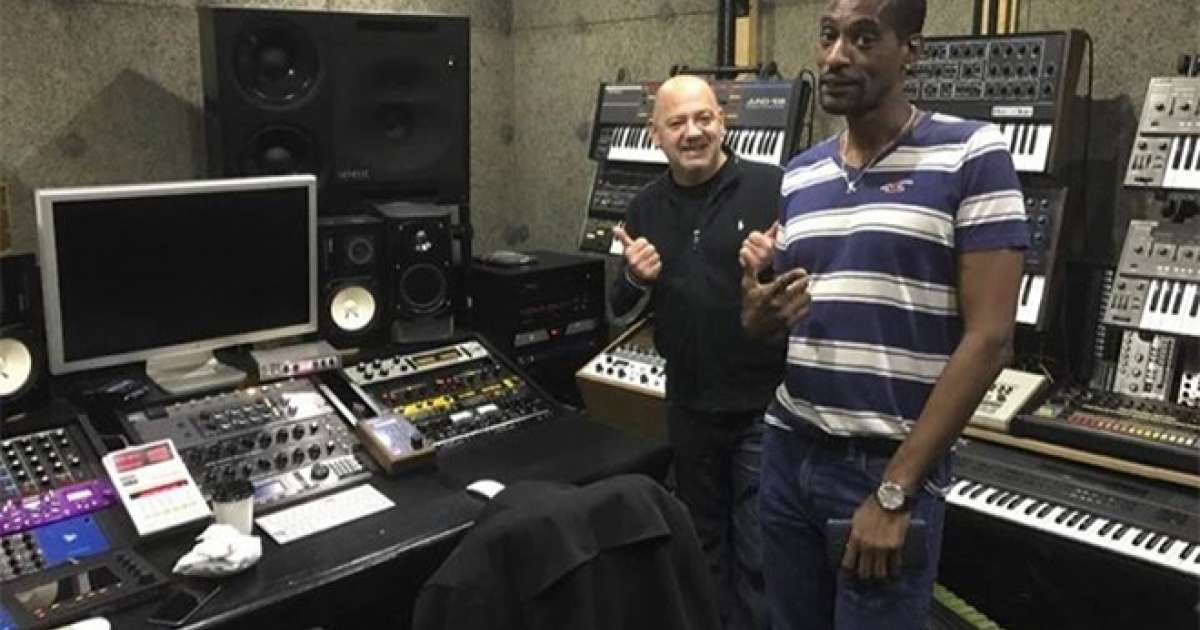 Acid house music pioneer Sleezy D has passed away
Derrick Harris, known in the music industry as Sleezy D and one of house music's early pioneers of all times, has passed away last Friday, 14thof June.
He was the voice on some of house music's earliest works in the mid-'80s, including the famous early acid cut 'I've Lost Control', which was produced by a long-term association with Marshall Jefferson. Despite the huge success of the track, Sleezy D preferred to remain out of the public fame and allowed Jefferson to take his signature as an alias of his own.
According to the reported news, Sleezy was taken to the hospital in the beginning of the week due to kidney failure, a medical situation that was already prolonged and which he wasn't able to recover from. Most of the friends of Sleezy have united all the efforts to create a Go Fund me, since he was not health insured.
By the 14thof June, the campaign had reached 1, 178$. Now, after his death, the money will be sent to his family, not only to support the funeral costs, but to cover all the aftermath of the events. Sleezy left three children and hundreds of fans with a broken heart. Following the news, his close friend Marshall Jefferson posted a deep emotional videoon Facebook to pay his respect to and say that the world has lost another precious human life in a sudden turn of events.
"Derrick was the life of every single party he went to, dancing from the first song to the last every time," Marshall shared. "Anyone anywhere that calls themselves a raver has this man to thank for it".
Derrick Harris or Sleezy D had recently started a clothing company with his friend and work partner Marshall Jefferson and during the past months, he was working on an album with the United Kingdom house producer Steve Mac and Jefferson.
Acid music was the very start of Sleezy D. This style is a subgenre of house music that was developed around the mid-80's, by DJs from Chicago. The style is primarily defined by a deep bassline and sounds of electronic.
The acid house was mainly played in raves and it got to know no borders when it expanded to the United Kingdom and the rest of Europe. Trance, breakbeat, hardcore, techno, jungle and trip-hop have their basis on acid house. In the meantime, acid house evolved and got also some influences from pop and dance styles.
The track of the former artist 'I've lost control' is thought by some to be the first acid house track to be released on vinyl. The artist also participated and cooperated with other several artists on producing albums like Jack the Box and Hacienda Acid House Classics.
For many years Sleezy D's identity remained a mystery, like a figure out of folklore, he appeared on this one track (which was heavily identified with Marshall Jefferson) and that was it. Jefferson, however, always denied gossips that Sleezy D was an alias, and scores of Chicago House legends would tell stories in which Sleezy D played a role.
If Chicago has plenty of iconic figures, especially in sports – for instance, Michael Jordan was an icon for the Bulls or the legendary running back of Chicago Bears, Walter Payton, who still inspires NFL futuregenerations – Sleezy D and his friend Jefferson should also be remembered as the ones who ignited the cities nightlife and underground culture.
Marshall Jefferson is known by many as the father of house music. He was originally a record producer in the Universal Studios in Chicago, where he also started to cooperate with the Trax Records. Marshall is originally American, but he is now living in the United Kingdom, continuing his producer career and never forgetting his Chicago roots.
There is no revelation if people will still get to know some of the Sleezy D remaining works. Nevertheless, Derrick Harris leaves a big legacy to the present and upcoming generations when it comes to the understanding of how house and acid styles were brought up into the daylight.
Author: Ines Marinho