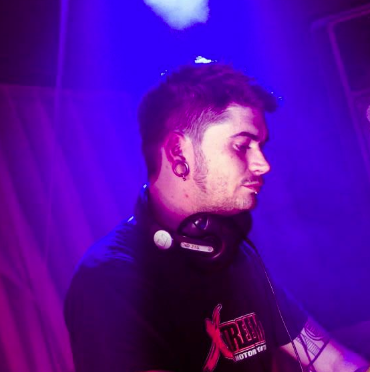 Acidic Records Party
Warning: This could lead to a serious increase in good mood
Casting nothing but total positive vibes across a multitude of genres, Dj Tee's energy and infectious all round happy demeanour singles her out as the perfect tunesmith to open this event and guaranteed to get the party properly started. Don't just take our word for it, ask Whirl-Y-gig, Wonderland, Tribe etc. etc. She has played them all in the last year to real acclaim.
Now into his 14th year of publically emitting loud music out of various public address systems, InSpiral Lounge resident Ade Laugee again rolls into this year as he left the previous. Leaving no corner of the world unturned; expect a sound that celebrates all walks of life, immersed in a progressive funky house tip.
His ability to entertain and impress the true night life connoisseur ranks among the best in the business and we expect no less of a show from one of the labels founding artist's Wingnut. Through stealth like hypnosis, he will effortlessly draw you into his rhythm heavy world of tech and tech house that will leave you wondering where the crikey the previous hour has disappeared!
If that were not enough; closing the event and, we suspect, taking it up a notch or two further still is Beaton. A long-time member of the Acidic crew, he has come a very long way indeed since the start of his association with us and has been very productive in every sense. With an ever expanding portfolio of on line tracks at all our disposal, expect to hear his exciting and original self-penned brand of Drum and Bass that always throws out some recognisable and welcome surprises.
Acidic recognise that all the above would mean squat diddly without the Acidic crowd as the key component whom always create a uniquely tops experience. If you haven't experienced it before; doesn't this February mood busting event tell you, in the most timely fashion imaginable, that it is time you did?