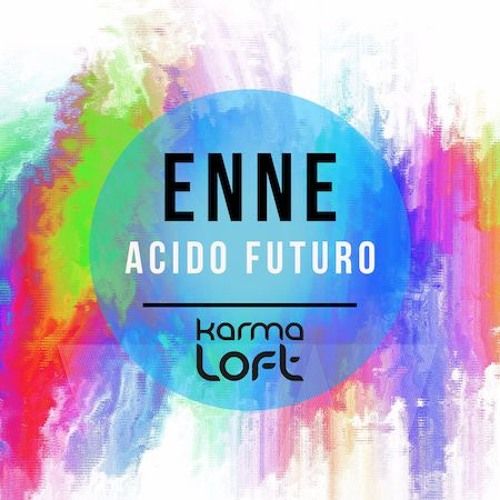 ENNE - Acido Futuro
Karmaloft Music proudly presents the latest EP from ENNE, the prolific DJ, piano player, drummer, and member of Italo-influenced combo Mohear.
With an ever-expanding discography including releases and remix work for the likes of Compost, Nang, and Permanent Vacation, ENNE has been spreading his fancy fusion of spacey house, subversive disco, and cosmic funk far and wide. The Acido Futuro EP collects three top notch club cuts showcasing ENNE's flavorful production and a penchant for incorporating his disparate influences.
"Acido Futuro" kicks things off with a strong rhythm line as elements referencing Chicago's old school and European house's new one interact playfully. As anticipated, a heavy acid crescendo takes hold midway, pushing the track effectively beyond the stratosphere.
"Beatup" keeps the floor moving with a staccato bell-like pattern, squelchy synth chords, and a filtered, repeating vocal phrase. This one's a builder as a rising sequencer pattern enters the fray with an energizing effect. ENNE gets deeper with "Fear", an expectedly moody and percussive affair that features a hypnotizing spoken female vocal over its steady bass punch. Dramatic piano adds to the sonic tension, helping to create a memorable track for those cerebral nightclub moments.
Label and Artist Links:
www.karmaloft.com
www.dj-enne.com