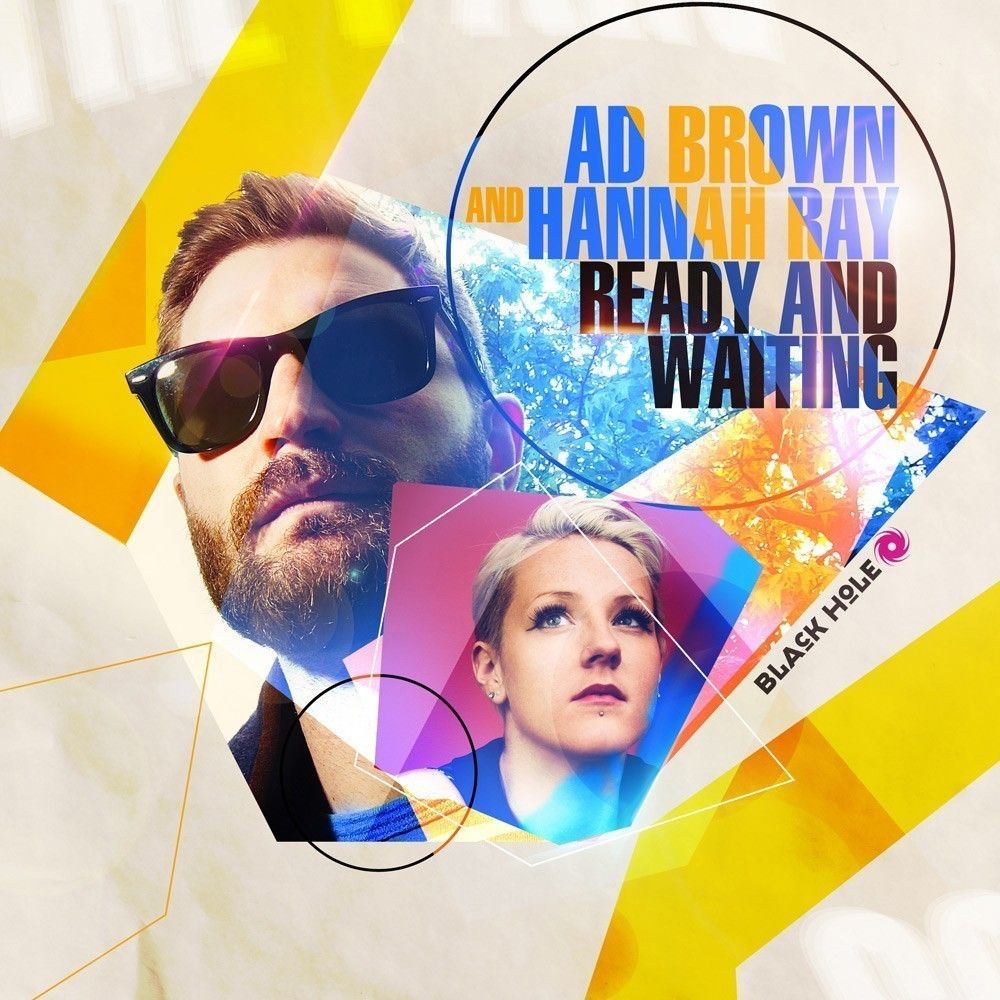 Ad Brown & Hannah Ray – Ready & Waiting
Through tracks like 'As The Rain Falls', 'Boxing Gloves', 'Summer Tide' and the unforgettable 'Chasing Rainbows', Ad's unique brand of accessible vocal trance & progressive house has long enthralled dance floors.
The last half-decade has seen him release his inimitable brand of electronic music through many a marque label and imprint. It is through Black Hole Recordings though that Ad will graduate to album artist, with his forthcoming, hotly anticipated sound-prescription 'Something For The Pain'. The first single produce from is the hypnotizing trance-translucence of 'Ready & Waiting'.
Order here: http://www.beatport.com/release/ready-and-waiting/1168162
Featuring the magnetizing vocal qualities of Brighton-based vocalist/lyricist Hannah Ray (who previously collaborated with Ad on the 2011 release of 'Scared'), 'Ready And Waiting' takes their auditory partnership to the a new level high. On his Original version, Ad balances the moving bass undulation with the castaway drift and flow of his pads & chords, building an uber-chilled platform for Hannah Ray's summoning lyrics and elegiac tones.
Contrasting the Original's cool, urbane vibe, Russia's Existone dramatically recasts 'Ready & Waiting' as an unstoppable, 9-minute-long trance express. Fulfilling the peak-of-the-night role, through its swirling, trance progressive fabrication, Sergey Zarubin hastens the atmosphere with a suffusion of major and minor sub-melody strokes. Underpinning the porcelain refinement of Hannah's vocal, he administers thunder heavy drums and speaker-swelling LFO to the mix. With his appetite for destruction clear, Existone releases the filter on its annihilating lead line, bringing the synths fully to bear and delivering an epically floor-destructing conclusion.
Whether your need be radio, club, festival or at-home-listen, there's a mix of 'Ready And Waiting' for you. The track's out October 28th.
Tracklist:
01 Ad Brown And Hannah Ray – Ready And Waiting (Original Mix)
02 Ad Brown And Hannah Ray – Ready And Waiting (Existone Remix)
03 Ad Brown And Hannah Ray – Ready And Waiting (Radio Edit)
04 Ad Brown And Hannah Ray – Ready And Waiting (Dub Mix)
www.adbrown.co.uk
www.soundcloud.com/adbrown
www.facebook.com/adbrownmusic
www.twitter.com/AdBrownMusic‎
www.blackholerecording.com
www.soundcloud.com/blackholerecordings