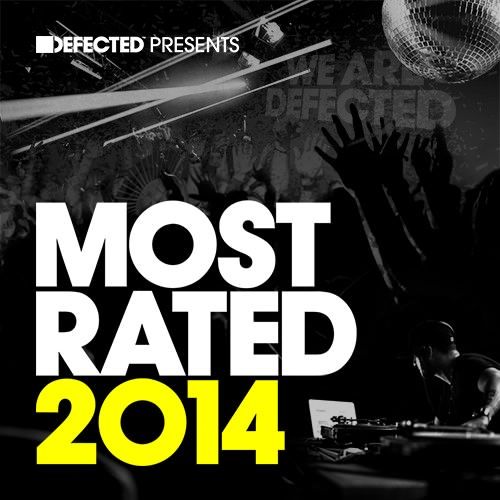 Defected presents Most Rated 2014
2014 has been yet another exceptional year for house music. From underground club anthems to crossover, chart-topping hits, the wealth and variety of house created, played and danced to has been staggering, and it is this wealth that Most Rated 2014 now celebrates.
Most Rated is the series that consolidates the DJ essentials and biggest records of the moment, presenting them in one easy to consume package. Full length, unedited, unmixed house hits strictly for the DJ and guaranteed to work on the dancefloor. From bedroom first starters to AAA globetrotting super stars, this is an essential collection for all manner of DJ.
On Most Rated 2014 you'll find cuts from a wide variety of ferociously talented producers, spanning both established masters and fresh new faces. Very much representing the former, Dennis Ferrer, MK, Osunlade and Claude von Stroke all make an appearance, while flying the flag for the new breed are the likes of Route 94, Sonny Fodera, Shadow Child and Name One & Maxxi Soundsystem.
Those seeking a comprehensive collection of the very finest house music of 2014 need look no further.
www.defected.com