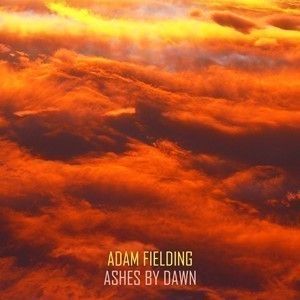 Adam Fielding – Ashes By Dawn
19 year old Distinctive Records is ready to drop another fresh sounding single coming from one of the most representative artist in the label's roster, Adam Fielding, backed up with 2 remixes from bass-master Pempi.
In July UK-based Distinctive Records is going to release another forward thinking EP coming from one of its most prolific producer, Adam Fielding, who has been releasing on the label since 2008, with his debut album 'Distant Activity', which is still his most emblematic work. Focues on different genres and styles, he's definitely created a unique sound amongst the years, finding so the right way to express himself.
Mixing his ability as a songwriter and musician, his experience as producer and sound-designer and his amazing talent as singer, Adam is presenting 'Ashes By Dawn', a deep downtempo's song in which is dreamy musical imaginary merges with an ethereal electronica's atmosphere, driven by trancey's synth lines and electric strings' melodies.
Together with the the UK-based producer's 'Ashes By Dawn', come 2 different versions (intrumental and vocal) from former Studio Rockers' Pempi, who delivers his grimey and bassy vision of Adam's original cut. Pempi bring into the single his own unique touch, adding to Fielding's original that strong dubstep's sound that has brought the artist in the past to remix Dub Maestro Lee "Scratch" Perry.
Merging Electronica and Dubstep, Distinctive Records is ready to deliver another futuristic single, due for release on the 11th of July on digital.