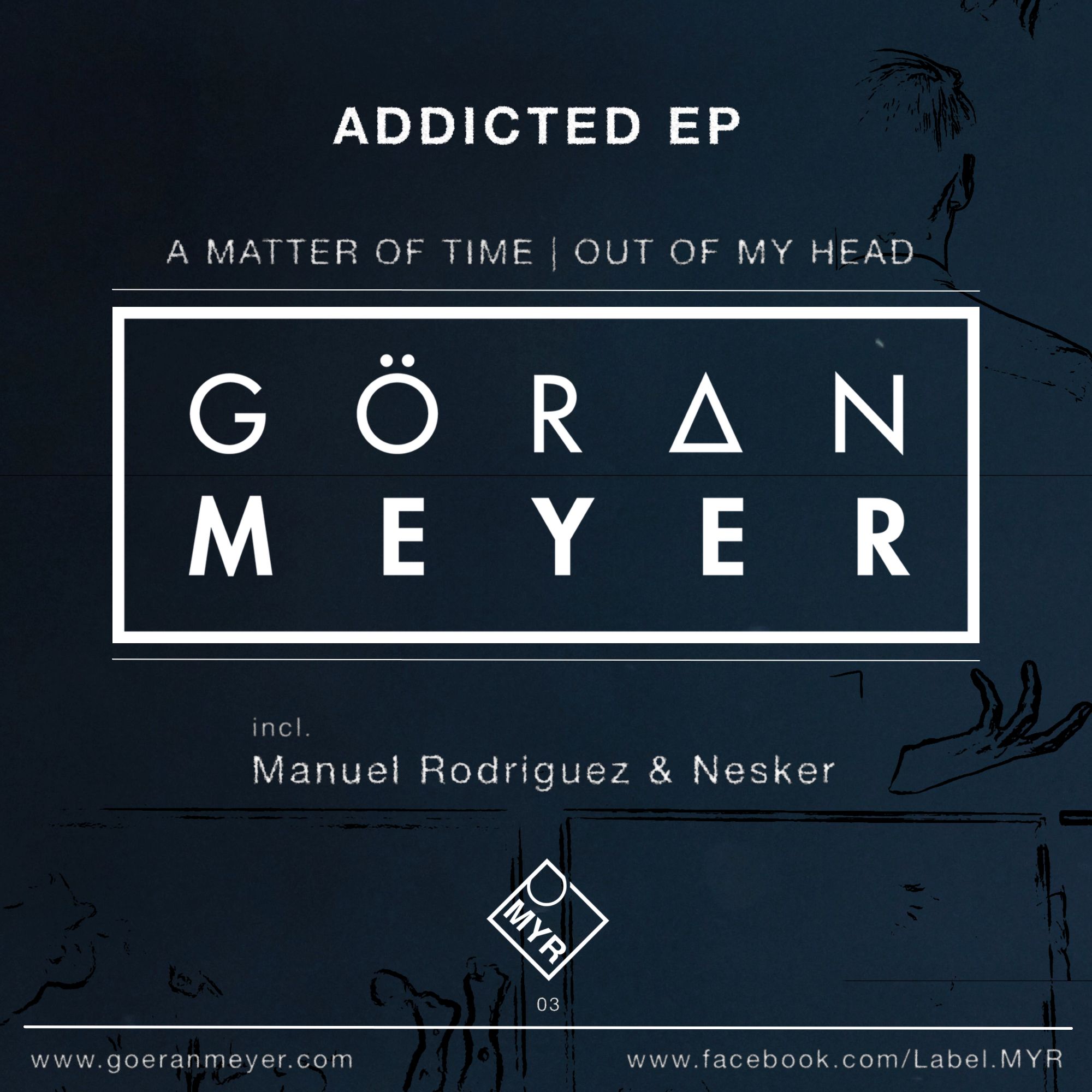 Goeran Meyer - Addicted EP
Young label MYR impresses once more with its third release, this time from label boss Göran Meyer with a fine remix from Manuel Rodriguez.
German DJ, producer and live act Meyer founded this imprint in 2016 and has worked previously on labels like Fine Beats and Tulipa. He has an intricate style for stripped back and moody house and techno and that is all on show again with this new EP.
The fantastic 'A Matter of Time' is a spaced out and supple minimal house number riddled with little synth details and glitchy textures. Watery sounds bubble up through the mix and make for a tense peak before the fluid grooves roll again.
The other fresh original is 'Out of My Head' which is a near nine minute opus of deep and dreamy house music. Built on a solid bed of beats, melodic tones colour in the rhythms and plenty of spacey atmospheres ooze from within. As well as the original version, long and short vocal mixes are also included with meaningful mutterings from Nesker layered in. They change the vibe of the tune and make it a more party starting affair.
German remixer Manuel Rodriguez has graced many great labels and festivals and impresses here. His take on 'A Matter of Time' is a stripped back and spacious version that has new spoken word vocals layered in and the end result is a dark, standout track that will get plenty of attention.
Once again this MYR EP proves the label has great taste and a knack for serving up essential tunes.
Tracklist:
1. A Matter of Time
2. Out of My Head
3. Out of My Head (short vocal)
4. Out of My Head (long vocal)
5. A Matter of Time (Manuel Rodriguez remix)