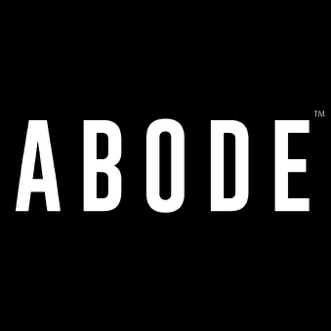 ADOBE announce a host of London and Ibiza events!
Starting a rapidly maturing life as a guestlist only House music haven, ABODE now expand from their 3,000 capacity home at Studio 338 to residences on both the British and White Isles. Announcing a calendar of home and away shows, this city staple seems already set to celebrate a year of scene-wide ascendency. Bringing us up to present the brand hosted its own stage at We Are FSTVL, with now widely recognized residents Ellie Cocks and Jimmy Switch shutting down a familiarly capacity party. Now, more stunning Studio 338 dates await plus more extra-curricular clubbing out-of-doors; with the same infectious character making for the all-important incursion into Ibiza.

Abode has made waves with its invite only mentality, meaning the same detailed and discerning approach is taken to curating artist, venue and audience. With every element in balance, each party is of a pedigree that this night takes as basic. With Ibizan charm and colour, Abode welcomes a crowd regularly queued up for invites to a day equal parts decadent and chic. This sophisticated standard means the crew are easily settled in to surroundings such as the Sky Loft, for a charity party October 1st. Details on that and a long-anticipated Abode Weekender this Summer, are forthcoming and sure to be furnished in similar style. It is this finessed concept which claims Sankeys, Space – where residents will host the premier stage – and Savannah.

Epitomizing the team is resident Ellie Cocks, quickly crafting a rising reputation on the club circuit. From a weekly radio show on Reprezent 107.3FM and representing from the forefront of Abode, Ellie has served notice on all UK DJs to witness her go from strength to stardom. With a passion to play no two show the same and a pioneering attitude behind scouting the tunes for each set, as remarkable as this topical talent is she is certainly not home alone.

In serious taste for Tech House both popularly appealing and proudly a part of the aesthetic,with talk of a record label which being launched this Summer featuring releases from Abode friends and family and rumours of an ABODE weekender coming in August, Abode will excel and exceed this season.
Upcoming events:

UK

3rd July – Studio 338 Beach party
11th September – Studio 338
1st October – Sky Loft charity party
30th October – Studio 338

IBIZA

26th June – ABOAT Boat party / Residents hosting the premier stage at Space

1st July – Sankeys
Alexis Raphael
Citizenn
Bodhi
Mambo Brothers
Barber
Jimmy Switch
Ellie Cocks
Will Taylor
Lindsey Matthews
Longplay


8th July – Sankeys
Sonny Fodera
Oliver Dollar
Solardo
Max Chapman
Lindsey Matthews
Will Taylor
Jimmy Switch
Lance Morgan
Taylor
Lewis Clark


15th July – Sankeys
Secondcity
Alexis Raphael
Alex Arnout
Rob Cockerton
Jacky
Artikal
Jimmy Switch
Will Taylor
Joe Wheeler


29th July – Sankeys
Yousef
Secondcity
Max Chapman
Latmun
Jimmy Switch
Ellie Cocks
Lindsey Matthews
Lewis Clark
Lewis Jimenez


31st July – ABOAT Boat party / Residents hosting the premier stage at Space

5th August – Sankeys
Huxley
Leftwing & Kody
Citizenn
Lauren Lane
GW Harrison
Ellie Cocks
Lindsey Matthews
Will Taylor
Jimmy Switch

12th August – Sankeys
Secondcity
Oliver Dollar
Alexis Raphael
Max Chapman
Jimmy Switch
Ellie Cocks
Lindsey Matthews
Taylor
Lewis Clark

19th August – Sankeys
Yousef
Secondcity
Franky Rizardo
ANOTR
Artikal
Ellie Cocks
Lindsey Matthews
Will Taylor
Majesty

21st August – ABOAT Boat party / Residents hosting the premier stage at Space

26th August – Sankeys
Oliver Dollar
Ben Pearce
Lauren Lane
Rob Cockerton
Will Taylor
Ellie Cocks
Jimmy Switch
Joe Wheeler
Kreature


2nd September – Sankeys
Oliver Dollar
Ejeca
Max Chapman
Mambo Brothers
Ellie Cocks B2B Lindsey Matthews
Jimmy Switch
Will Taylor
Taylor
Reff