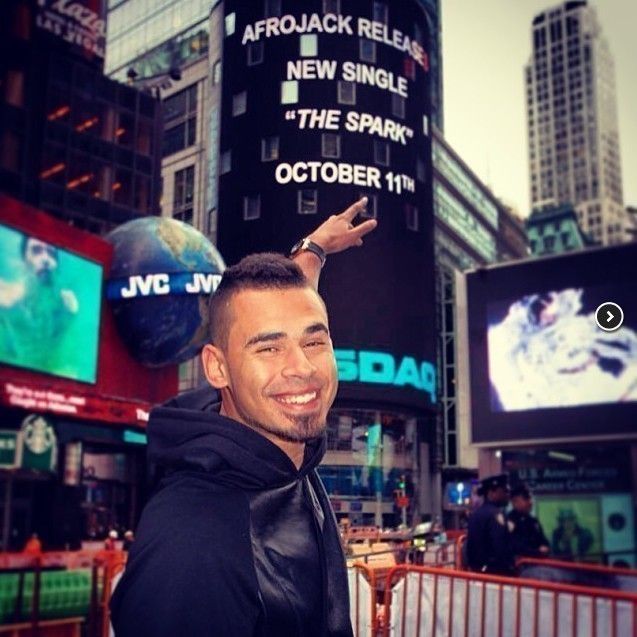 Afrojack/Razer collaboration announcement
Grammy Award-winning producer and DJ Afrojack, has teamed-up with global gaming devices and software company Razer, to consult on the Razer Blade Pro and a new application designed for EDM DJs and producers. This unique relationship will see the dance music figurehead provide insight and expertise in to the world of recording and provide counsel on how to further develop their line of award-winning laptops and applications to best service DJs and producers today.
This collaboration comes after a momentous week for Afrojack. The DJ was honored with placing his handprints in the famous Hollywood Walk of Fame then headed to New York to be the first DJ ever to ring the closing bell at Nasdaq. With his new single, The Spark released last Friday, and his BMI award for his work on Titanium by David Guetta featuring Sia, this partnership will complete what was has been a notable time.
Speaking on the new role with Razer, Afrojack said: "I really like Razer and I'm honored to be asked to help them further enhance their hardware and software. I'm looking forward to putting my experience as a performer and producer to use on a development level and hope I'll be able to give advice that will help create even better products for the industry."
Afrojack will use his Razer Blade Pro in a homecoming performance at the Amsterdam Dance Event, slated October 18 for live broadcast on Dutch television Veronica and on his YouTube page for the enjoyment of fans worldwide. The footage will also be made available on Razerzone.com and their social media channels.
"We're excited to work with Afrojack, a world-renowned DJ and producer who can offer us unique insight into the practicality of music making," says Min-Liang Tan, Razer CEO and head of design. "He will help us understand the needs of producers and DJs and put the extreme portability and durability of our systems to the ultimate test on the road. We're excited to see, with his help, what the power of our Blades can do in the hands of one of the world's best on stage and in the studio."
Concurrent with use of the Razer Blade Pro laptop for Afrojack's music and gaming exploits, products of this alliance are anticipated to include having Afrojack work closely with the designers at Razer to develop an EDM application for the multi-award winning Switch Blade User Interface (SBUI) on the Razer Blade Pro. The application is planned to be designed around the most complex needs of a performing DJ and producer.

For more information about Afrojack, go to www.afrojack.com. For more information about Razer systems, log-on at http://www.razerzone.com/gaming-systems.