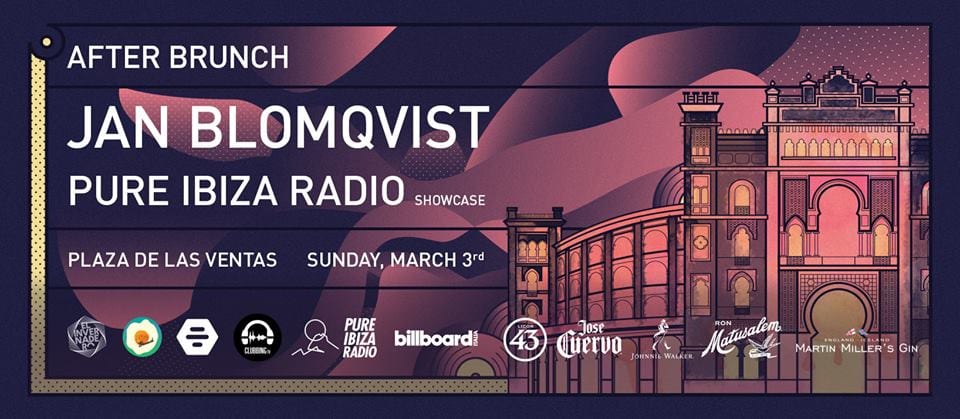 After Brunch with Jan Blomqvist – Sunday, 3rd of March from 3pm
After Brunch with Jan Blomqvist
Pure Ibiza Radio showcase
Plaza de las Ventas, Madrid
Sunday, 3rd of March from 2pm
Line-up
Jan Blomqvist (live)
Torrione
Luchino
Maik Miroux
Al Bashhh
Pomboklap
David Moreno
It's time to announce the 4 years of After Brunch Anniversary party! To celebrate it in big, we have chosen a very prime location: Las Ventas de Madrid! 4 years 4 parties an incredible venue!With Jan Blmqvist. Don't miss it!
The ticket fee will rise so, get your cheap entrance ASAP!
After Brunch has become one of the must-have appointments for weekends! Finish the weekend in style! We are waiting for you all to spend another #sundayfunday with us!
TICKETS:
https://bclubber.com/eventos/madrid/after-brunch-las-ventas-with-jan-blo…