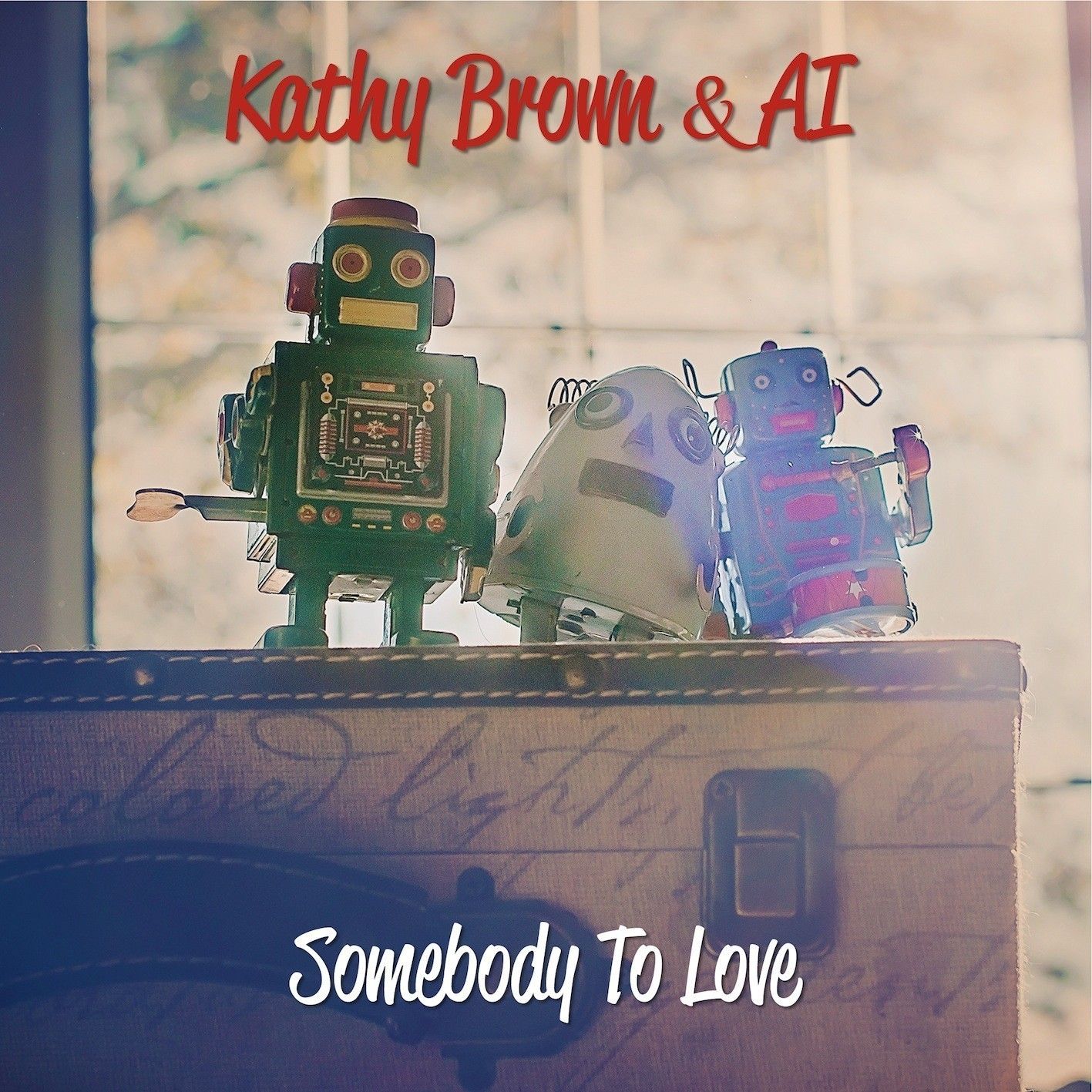 AI & Kathy Brown – Somebody To Love
Rescuing a classic lost track from the archives, revered drum and bass duo Artificial Intelligence and legendary Gospel and R&B singer / songwriter Kathy Brown are set to release their massive collaboration 'Somebody To Love' via Music Gateway on 2nd February 2014. Quickly proving to be a firm favourite amongst both fans and tastemakers, the single has already been chosen by BBC Radio 1Xtra DJ MistaJam for his sought-after and highly regarded 'Future Classics' slot.
Originally written by Brown & Asha Keys 17 years ago, the track laid forgotten amongst her extensive archives until a chance hearing invigorated the label to bring it to light. A live band was brought in to record the track, featuring no less than Primal Scream drummer Darrin Moony and former Groove Armada percussionist Patrick Dawes amongst others, before electronic duo AI came in to deliver their inimitable DnB on twist on it, staying true to the spirit of the original while perfectly updating it for the dance floors of 2014.
The single is also backed by a diverse remix package that twists the track into a series of fresh new shapes primed for dance floors of all persuasions. Italian producer Alessio Caforio builds on the funk and soul of the original to deliver a groove-laden, rolling house version while Ben McKnight keeps things fluid on his jazz-inflected, brilliantly melodic remix. Rising talent Massappeals then harnesses the soaring melodies of the original in his explosive trap rework before London-based producer Kyshido strips back the synths, adding rattling jungle breaks and smooth melodies to compliment the vocal.
For more than a decade AI have been studiously building upon their unique signature vibes in their Camden based studio grotto they call second home; reinforcing their position in the book of Drum and Bass with legendary tunes such as "Uprising", "Bloodlines", "Days Of Rage", "Three's A Crowd" and of course "Stand Alone" – their exceptional debut artist album for V Recordings (2010). Coming off the back of a busy 2013, the new single will kick off an exciting 2014 for AI, with more new music scheduled on leading drum & bass labels Shogun Audio and Goldie's Metalheadz.
Kathy Brown has also scored a number of chart hits including her number one hit "Turn Me Out". Due to her strong combinations of R&B and gospel influences, Kathy has remained a much sought after artist with a striking list of songs that includes "Can't Play Around", "Turn Me Out", "Stronger On My Own", "Joy", "Don't Leave", "Get Another Love", "Give It Up" and "Over You". This has led her on to do collaborations with numerous artists, producers and leading groups such as Praxis, Soul Central and White Knights.
For more info on AI, please visit:
http://www.musicgateway.net
https://www.facebook.com/Artificialintelligenceuk
https://soundcloud.com/artificialintelligence
https://twitter.com/glennai
http://www.artificialintelligencehq.com/
For more info on Kathy Brown, please visit:
https://www.facebook.com/kathybrowndiva
https://twitter.com/KathybrownDiva