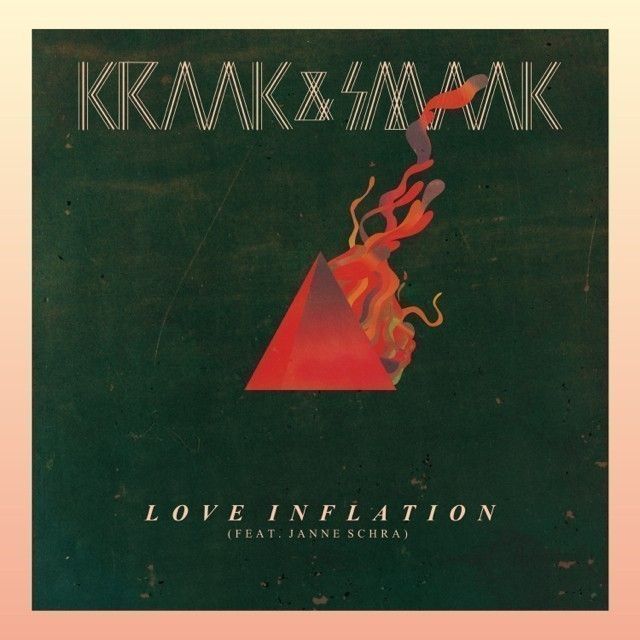 Kraak & Smaak – Love Inflation
Kraak & Smaak had an incredible 2013 including:
Number 1 DMC Buzz Chart UK for their lead single The Future Is Yours
Number 1 Most charted international artist of the year 2013 on German DCC Club Chart
Mixmag Top 100 Tunes of the Year for their remix of Golden Girls – Kinetic
Amazing online support for their album and singles from the likes of Clash / Dancing Astronaut / Vice Thump / Earmilk / MTV Iggy.
2014 has started with a bang with the band reaching Number 1 on US College Radio RPM Chart.
Now as we head into the third single from their album "Love Inflation" the boys have their sights set on the national charts in their home country and around the world as they team up with the incredible dutch songstress Janne Schra for a slice of beautiful melodic electronica.
Janne's vocal provides a haunting moment on the album and is remixed in fine style here by Cassian, who delivers a driving disco house mix and NSFW who opts for a slightly more laidback disco version. Boys Noize Records signings Baskerville step away from their usual electro roots to deliver a stripped back electronic acid version.
Kraak & Smaak have been touring the album extensively ahead of a summer of festival appearances. They launched the album with a gig at ADE 2013 and followed up with TV and national radio appearances in Holland. In March they are appearing on national german TV show Harald Schmidt followed by a trip to the US for SXSW festival.