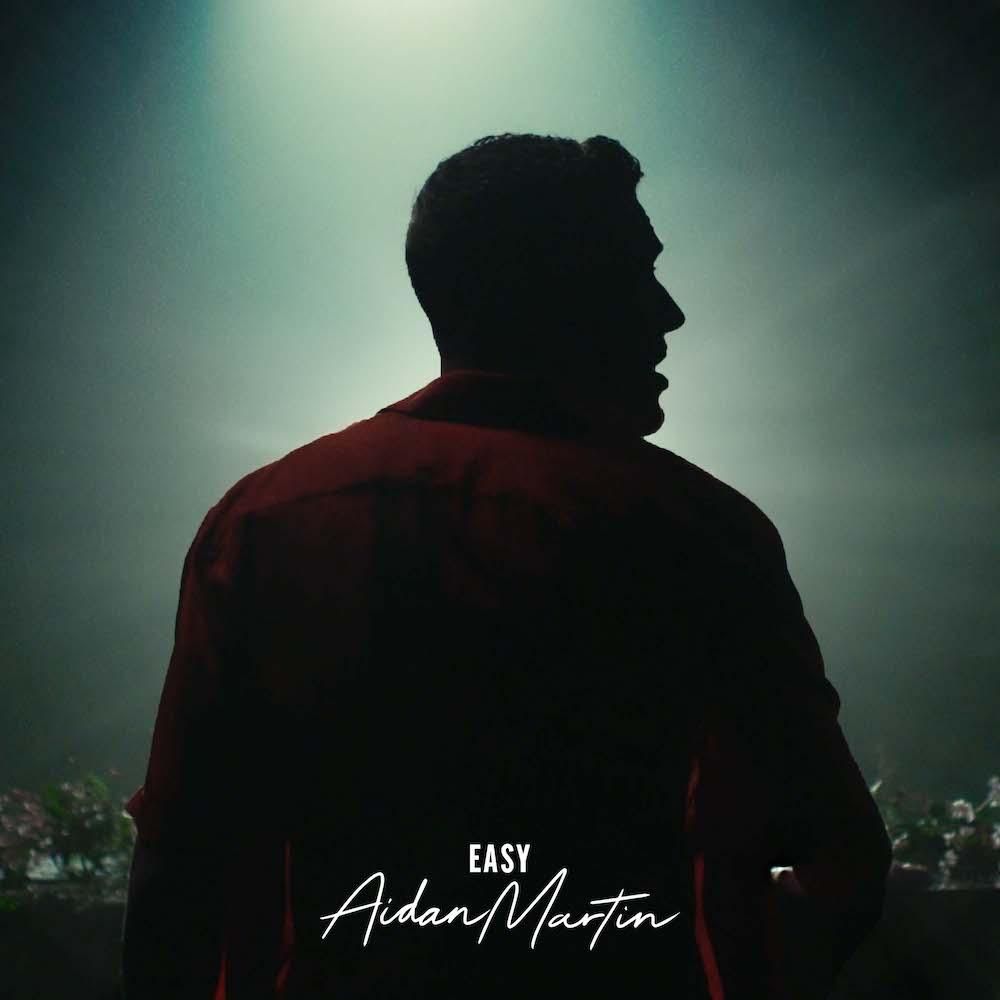 Aidan Martin Returns With Heart Wrenching Ballad "Easy"
Fool me once? Shame on you. Fool me twice… well that's where things can get complicated. Particularly when it comes to making the same mistake in the face of love. Returning with his second single following his major label debut with Warner Music Germany, Aidan Martin delivers a gripping, self-reflective ballad, tackling the subject of falling in love with the wrong person in "Easy".
Exploring the nuances of making the wrong choices in love, despite knowing better, Martin once again delivers a compelling musical statement, confirming his status as one of the most promising new artists to emerge from the British music scene in recent years.
"What's wrong with me?", Aidan Martin laments in his new single. In search of a deeper connection he muses, "I just wanna hold you close / I wanna breathe in all your chemicals / But they're flammable / Never get the chemistry right / Now we're blowing up in the night." Aidan shares,
"I wrote 'Easy' during a time in my life when I was consistently making the wrong choices in love. I guess this has often been a downfall of mine, that I never seem to choose the right person to let my guard down in front of, always falling for those things that could never last. I wrote 'Easy' during the pandemic, when it was harder than ever to meet people, however this time gave me the space I needed to acknowledge some of my poor choices. 'Easy' really drew that picture for me in a tangible way and made me understand what I truly wanted from love." – Aidan Martin
"Easy" was co-written by multi-platinum songwriters Neil Ormandy (James Arthur, Lukas Graham, Alesso), Wayne Hector (Nicki Minaj, One Direction, Jess Glynne) and produced by Ollie Green (Freya Rydings, Gavin James, Sody). Paired with a music video featuring Martin in a moment of deep heartbreak, he delivers a stunning performance interlaced with surrealist elements of rainfall and gusting winds, mirroring these tumultuous emotions.
Aidan's previous single "Good Things Take Time" has been streamed by fans in the millions, receiving support from Spotify editorial playlists including Top of the Morning, Easy, Chilled Pop Hits, New Pop UK, and Pop Brandneu. Additionally, the single is currently playlisted across German regional radio stations and made its German television debut in the popular late night TV show, 'Ina' Nacht', a program known for finding and supporting groundbreaking international artists early in their careers.
"Good Things Take Time" was premiered by Live Nation's artist discovery blog Ones to Watch who applauded Martin's "outstanding vocal performance" and described the song as "a heart-wrenching yet overwhelmingly hopeful experience".
Previously, as an independent artist, Aidan had garnered 30+ million streams on Spotify, 7+million views on YouTube and boasts over 174.7K+ followers across his social media platforms. Past releases have reached #4 on the UK Singer-Songwriter Chart and landed on Spotify's Top 40 Viral Chart.