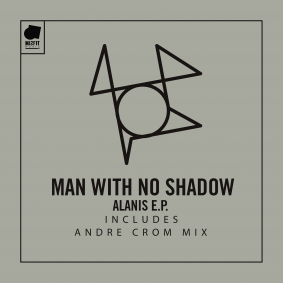 Man With No Shadow - Alanis EP
For Misfit Music's 6th release, we welcome hotly tipped Dutch talent 'Man With No Shadow'. A well known name on the Dutch scene for many years, but now making waves on the international stage with his stellar productions on hyped Techno labels such as 100% Pure, Off Recordings and Intacto.
The Alanis EP kicks off with the title track.. Tough drums layer up with a pulsating percussive rhythm, while the atmospheric elements start lifting up through the mix. The lead synth takes over in the drops and brings the track into a whole new dimension. Label boss MONTEL has been playing this track in his sets for several months now and to devastating effect each and every time!
Next up Off Recordings head honcho Andre Crom steps up for remix duties.. Stripping the track back to its bare bones and unleashing one of the hardest hitting acid lines you're likely to hear. He uses the original track's breaks loop to create an atmospheric percussion build, before an array of banging Techno drums kick in. This remix is HEAVY!
Supporting track 'T-Funk' is a heady slice of vibey basement Techno.. Driving and hypnotic it really is one to set the mood in a dark room and in those wee small hours!
Bonus track Alanis 'Dub' offers a more stripped back version to the lead cut.
Big things continue to happen for MONTEL and Steve Boyd's Belfast based label. Their ethos of forward thinking House & Techno music is a shining example of true club music!''
Alanis
Alanis (Andre Crom Remix)
T Funk
Alanis (Dub)