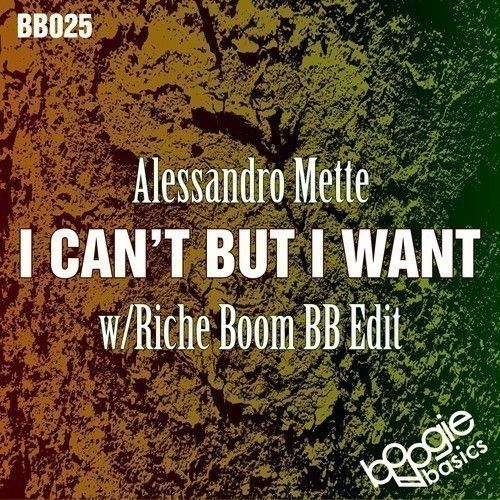 Alessandro Mette – I Can't, But I Want
Los Angeles-based label Boogie Basics turns to Italy for its latest release from Alessandro Mette. A young producer with passion and a willingness to always learn, Mette has already put out a range of singles, even including a collaboration with California rapper Lostpoet.
Labels he's collaborated with include Soundwaves, Phat Groove, Carica Forza, and more, introducing Mette to several clubs, discos, and well-known figures from his home. His new single "I Can't, But I Want" is an upbeat number with the elements on overdrive, including the neurotic but addictive vocal chops.
The percussion is crunchy and crisp accented by big room sweeps. Completing the release is a remix from a major player in the Boogie Basics sound, Riche Boom. His BB Edit is equally festive, but with a more subdued tech approach and the addition of a new vocal narrative. These two tracks will certainly garner some attention.
Label and Artist Links:
www.boogiebasics.com
www.soundcloud.com/alessandro-mette