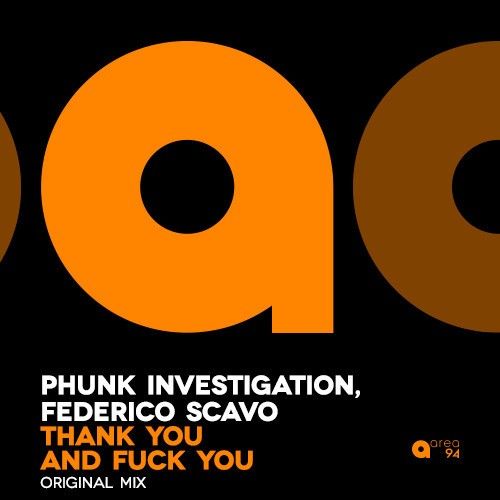 Phunk Investigation, Federico Scavo – Thank You And Fuck You
After the release of their first track together on Toolroom records, now Phunk Investigation & Federico Scavo land on Area94 records with the massive single track "Thank You and Fuck You".
With the unmistakable pumping groove of these masters of House music, the track is perfect to become an anthem for the Ibiza's summer season opening parties.
'Thank You and Fuck You' will be released the 11th April 2014 (Beatport exclusive).
Follow Area94records:
Twitter: https://twitter.com/Area94Records
Facebook: https://www.facebook.com/area94records
Soundcloud: https://soundcloud.com/area94records