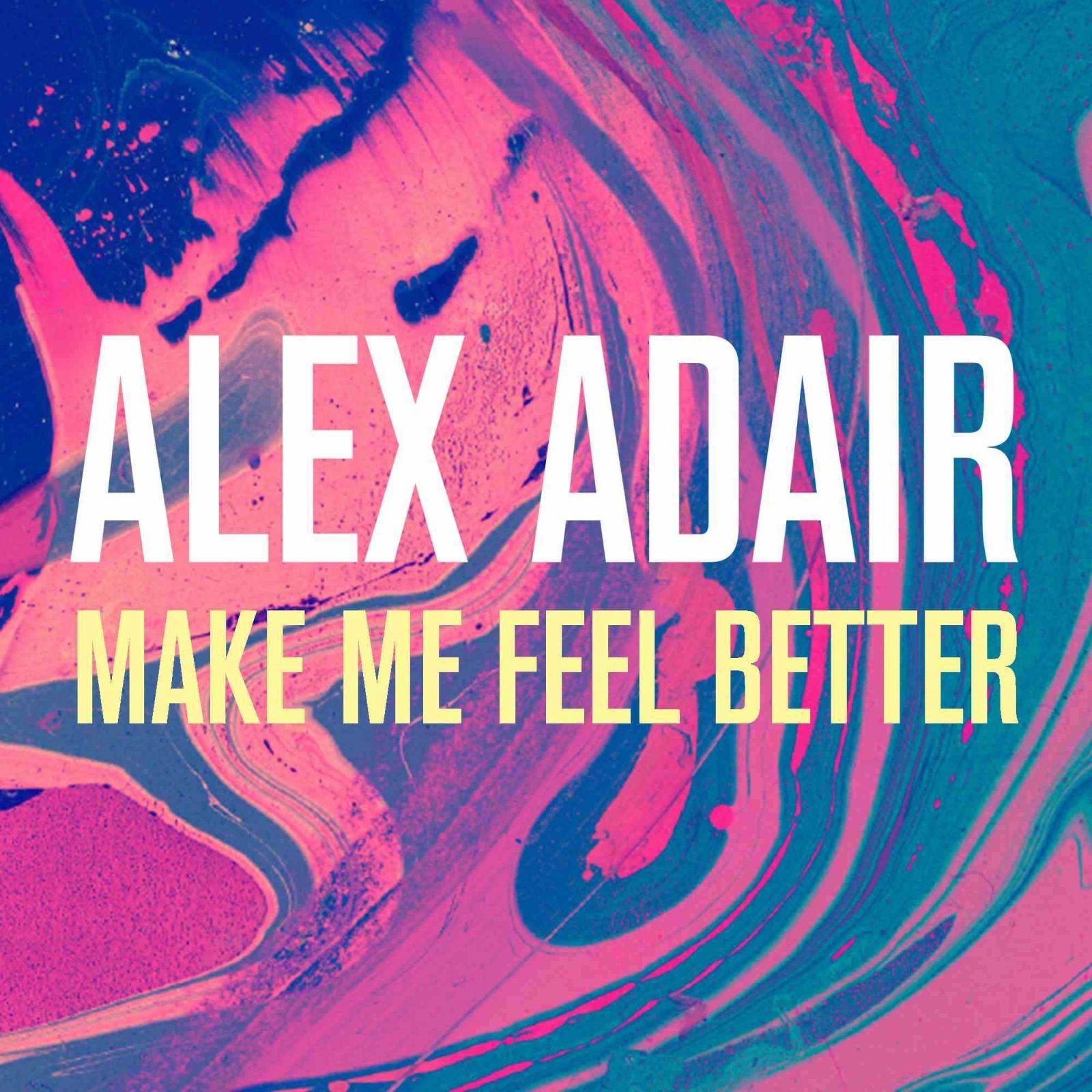 Alex Adair – Make Me Feel Better
'Make Me Feel Better' is the debut single from 21 year old British producer Alex Adair. Championed by Annie Mac, Zane Lowe and MistaJam on Radio 1 and 1 Xtra, 'Make Me Feel Better', has so far clocked up 3 million plus plays on Soundcloud, and led to remixes for artists including Jessie Ware, Ed Sheeran and Ella Eyre.

Alex's music veers between tropical house and chilled electronica, and with the support of leading YouTube channels like The Sound You Need, he's been compared to the likes of Kygo and Caribou through to Ryan Hemsworth. Now signed to Virgin EMI for the UK, 'Make Me Feel Better' features his emotive electronic sound wrapped around a looped vocal.

Adair first created 'Make Me Feel Better' as part of his Creative Music Technology course at Canterbury University, whereby he had to submit different music to represent different eras (the track was his submission representing current music). Bizarrely, the university's label declined to release it, so he put it up on Soundcloud and the online buzz exploded from there. Now free of fulltime education, Adair currently lives deep in the West Sussex countryside, holed up in a production den, creating music and experimenting with sound design.

This reclusive setting, and a classically trained background, brings a beguiling musicality to Adair's productions. Though his music has found a home on the dancefloor, he doesn't write records for clubs and, in terms of the limited number of remixes he does choose to take on, he first produces a mix before finally agreeing to the project. 'Make Me Feel Better' is set to give him a major debut hit in early 2015, and will be followed by new original releases, and (probably) remixes of other artists, further into the year.

Remixes for 'Make Me Feel Better' come from Russ Chimes, Illyus & Barrientos, S.P.Y., Klingande and Don Diablo.