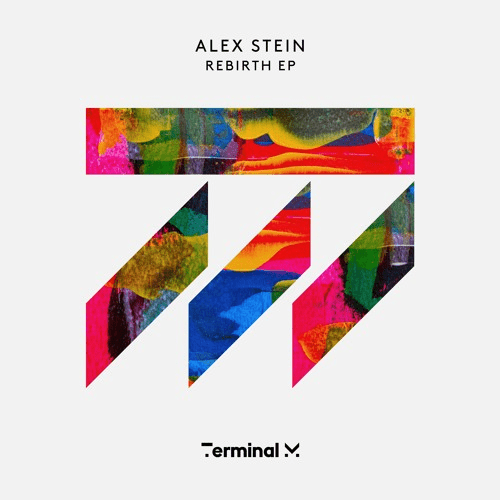 Alex Stein To Release His 'Rebirth' EP
Flourishing Brazilian-born Berlin-based DJ/producer Alex Stein releases stunning 'Rebirth' EP via Monika Kruse's respected Terminal M label – out on Spotify from October 11th and Beatport from October 28th 2019.
Having already gone from strength to strength in 2019, following his collaborative 'Radium' EP release with Blackroof on Sian's Octopus Black in January and more recent offerings on Oliver Koletzki's Stil Vor Talent and Oliver Huntemann's Senso Sounds, the Bavarian-Brazilian techno sensation has accumulated an impressive back-catalogue of releases on prominent labels such as Suara, Great Stuff, Sincopat, Hydrozoa and Filth on Acid to name just a few.
This masterful 4-track solo EP extends Stein's fine run of form with title-track 'Rebirth' showcasing the Berlin-based talent's trademark dark and brooding melodic techno where rousing choral synths swell behind pounding percussion. 'Impact Theory' follows, delivering cavernous textures and a pulsating club groove before 'Pursuit' serves up an intense synth-driven workout. Final track, 'The Horn' reveals more monstrously stimulating, low frequency production that will be sure ignite club and festival dancefloors around the world.
International DJ, producer and label boss Monika Kruse says: "I am very happy to welcome Alex Stein on Terminal M. I was a big fan of his older tracks, so it is great to present him now on my label. He delivered 4 great melodic techno tracks in his unique style and they already caused a lot of big moments on the dancefloor when I played them."
Alex Stein's 'Rebirth' EP is available on Spotify on October 11th and Beatport from October 28th. Beatport and vinyl pre-sale will be available from October 14th 2019.
'Rebirth' EP is available to pre-order on Beatport: HERE