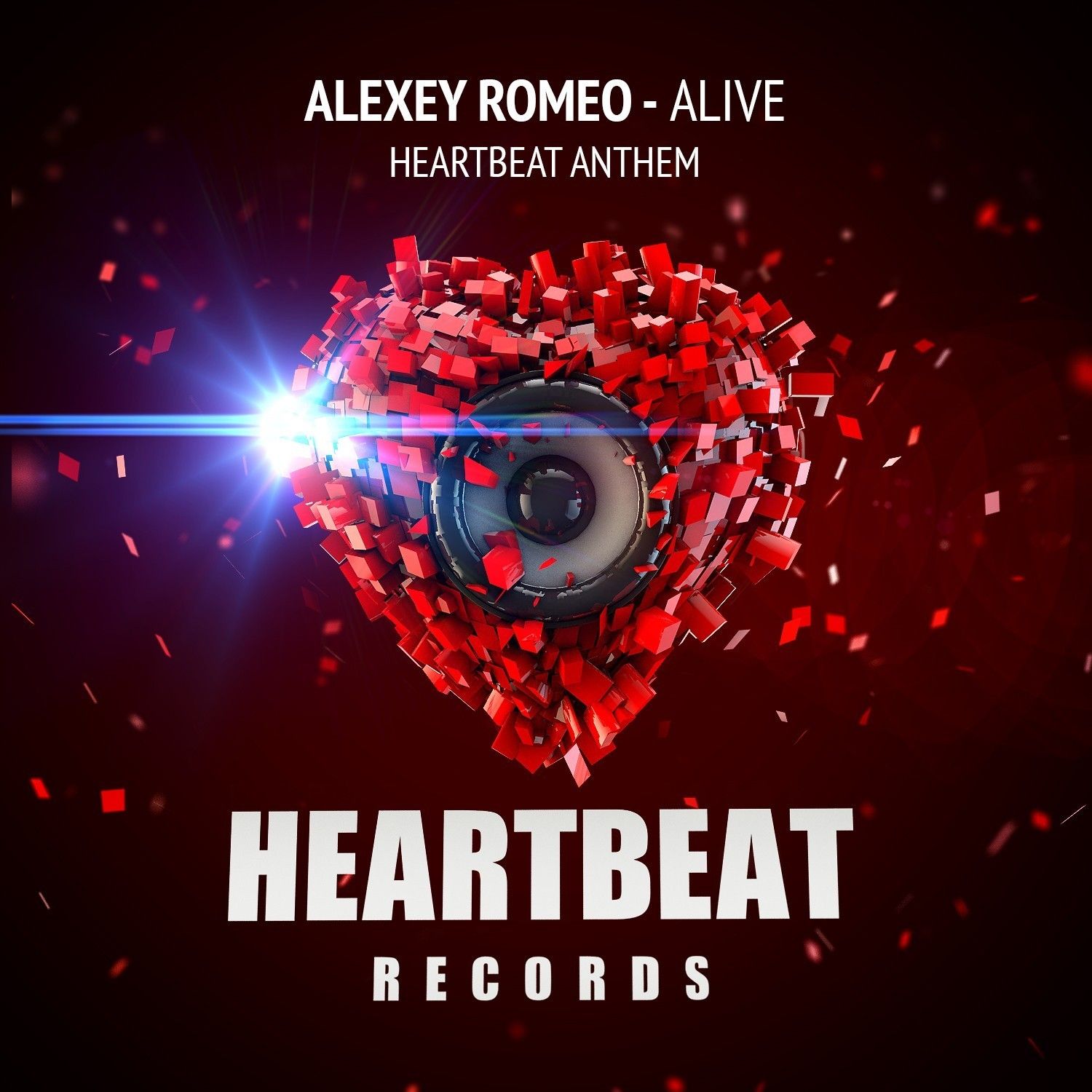 Alexey Romeo – Alive (Heartbeat Anthem) Remixes
Following the success of this year's single 'Alive (Heartbeat Anthem)', DJ and Producer Alexey Romeo announces 'Alive (Heartbeat Anthem) Remixes' – a collection of the best reworkings of the hit track – out 26th August on Heartbeat Records.

As well as the original – which saw support from the likes of David Guetta & Tiesto – this pack includes 5 remixes, by producers who each take the track and elevate it to a new level. The producers behind the remixes include Duher, who has added energy and a pumping rhythm to the original. As one of Italy's top DJs, Maurizio Gubellini adds a dirtier, more driving electro bassline to Alive, whilst RockSaw takes a grander, more anthemic direction on his cut. Young Belgian producer Sem Thomasson utilises a rhythmic synth hook for his take on the track, and the Anvesi remix sees synths drop and crescendo to create a perfect, big-room sound. The 5 remixes compliment each other, as well as Alexey's original, brilliantly.

Alexey Romeo has been one of Russia's most popular DJs for years, and in 2003 came to establish his own brand Natural Selection, which became St Petersburg's foremost dance music promotions company & label, featuring Alexey's own releases as well as other hot new talent. Today he commits to extensive tours and performances around the world, including shows in Ibiza, USA and his home country of Russia.

Alexey Romeo's Heartbeat Records has seen huge support for his latest single Alive, and these remixes demonstrate the wider sounds his production can inspire.