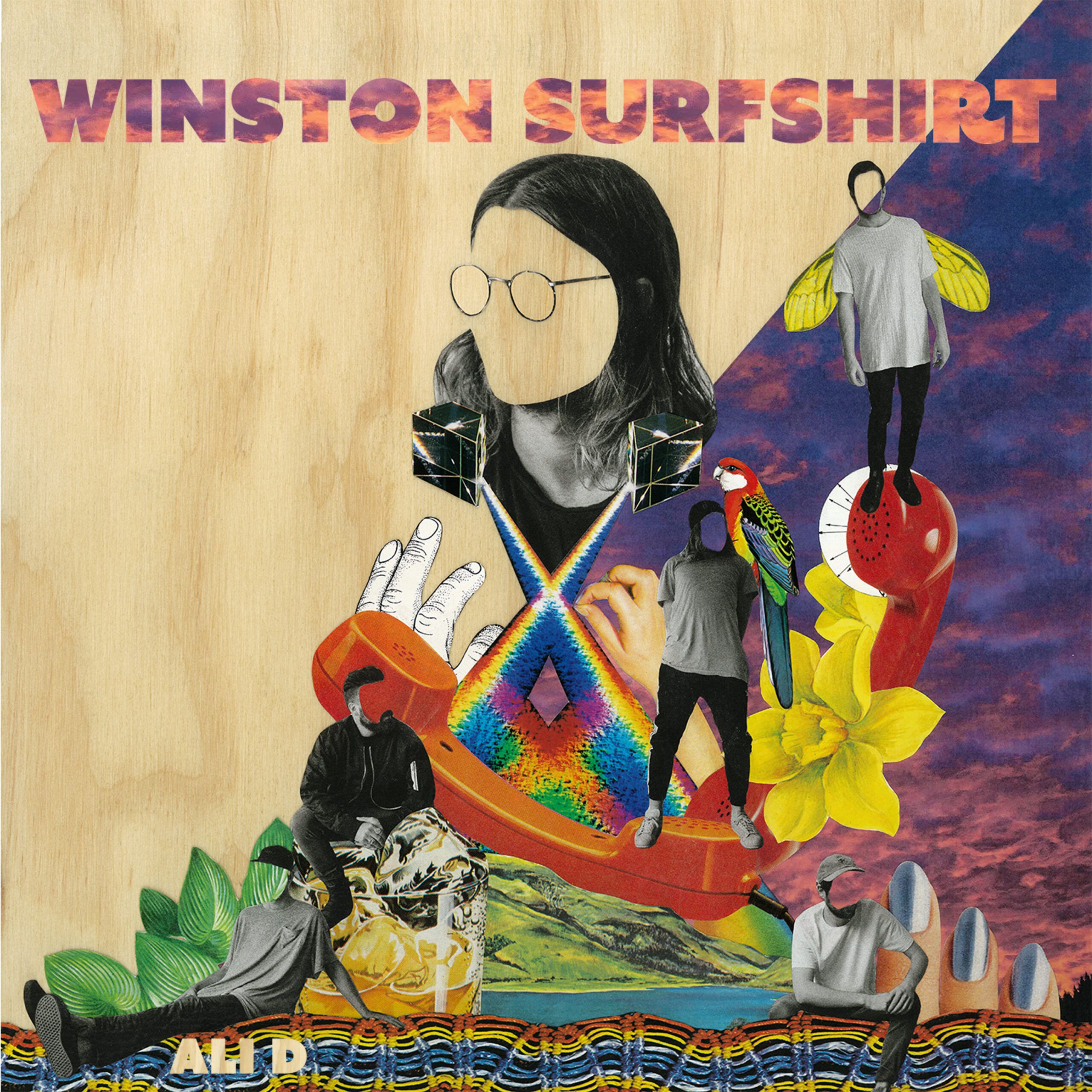 Winston Surfshirt - Ali D
Sweat It Out. released via Ali D, today share their uniquely dulcet blend of soul- funk meets dream-pop via their newest single Winston Surfshirt ; Sydney outfit Be About YouHaving firmly made their mark on the Aussie music scene with their impressive debut offering

Akin with their moniker, Winston Surfshirt are uniquely identifiable in both their music and aesthetic. Lead by the aptly named singer, rapper and multi-instrumentalist, Winston Surfshirt; the Northern Beaches-based six-piece evoke an irresistible disco-infused groove, adorned with the effortlessly understated spoken-sung hybrid of Surfshirt's vocals. Elegantly punctuated with light brass lines and melodic keys, sat sleekly atop of an undulating bassline; Ali D is a fitting counterpart to Be About Youand window into the world of Winston Surfshirt.

Speaking on Ali D, Winston describes;

"It's a daunting thought putting out a follow up single to our first 'Be About You', 'Ali D' seemed like the perfect option from what was sitting in the pocket. She's kind of like a big sister to BAY, gives you the same sort of feeling and she'll make you dance when you don't want to. Ali D all the way baby!"
It's already been a remarkable 12 months for the band, with Be About You landing at #1 on Australia's Spotify Viral Charts and in the top 50 globally, receiving an overwhelming amount of native support from triple j, Beats 1's Zane Lowe and Sir Elton John.

Alongside playing to a sold-out crowd at their Be About You single launch in Sydney, Winston Surfshirt were invited to support Aussie rock royalty Midnight Oil on the inaugural show of their worldwide tour and announced on the Splendour In The Grass 2017 line-up.
The band kick off their first ever national tour in Melbourne on June 1. Due to overwhelming demand, additional shows have been added to Melbourne's Northcote Social Club and Sydney's Oxford Art Factory, after selling out both venues in just over three weeks. The band will also head to Brisbane for the first time on June 17. Sydney soul-songstress and 2016 triple j unearthed winner Wallace will be joining the band on their Sydney, Melbourne and Brisbane shows.
Together with their brand-new single, a growing army of fans and more music in the works, it's looking like 2017 will be a standout year for the Manly six-piece.