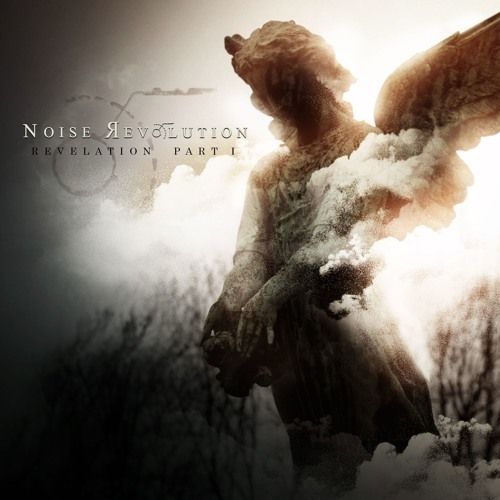 Noise Revolution - Revelation Part 1
Noise Revolution, release their debut EP, 'Revelation (Part 1)' on Sea To Sun Recordings, 16th May. The genre-bending collective, made up of six highly talented musicians from different backgrounds, bring together a mix of electronica, trip hop, indie dance and alternative rock, to create a unique sound. The 'Revelation (Part 1)' EP is the first official release, although the Noise Revolution has already begun with the dark, electronic grooves of lead track 'Run', already creating an early buzz on Soundcloud. The band began to attract attention earlier this year, with their haunting cover of Radiohead's 'Street Spirit', a track also included on the 'Revelation (Part 1)' EP. 'I Trusted You', a trip hop tune with classical overtones completes this accomplished debut.

Noise Revolution began in Barcelona, a cosmopolitan and non-conformist city, and a perfect backdrop for a band which transcends classification. Spanish electronic music producer Oliver Orbea, American violinist, Micah Sherman, a pioneering musician known for mixing classical with modern music, and Marco A. Papiz, an Argentinian sound engineer, multi-instrumentalist and rock producer, all came together to experiment in the studio. These apparently divergent artists discovered a sound that connected them all and Noise Revolution began to take shape.
An intentional decision to continue experimenting saw the core of the band turn to Japanese classical pianist Ayako Fujiki, allowing her to experiment in different styles while bringing a classical sound to the project. With an ongoing desire to mix electronic and acoustic sounds, the band then asked skilled Uruguyan drummer and percussionist, Sebastian A. Gonzalez to join the project.
All that was missing was the voice, someone who could bring a sultry, yet strong vocal, together with a talent for composing poetic and meaningful lyrics. The search ended with Canadian singer and lyricist, Deniz Reno. Her consistent ability to capture the essence of the music with her lyrics and vocal performance made her the final piece in the Noise Revolution jigsaw.
With each member of the band bringing with them a wide range of musical influences, from around the globe, Noise Revolution has a sound of its own, while also referencing classic sounds from the likes of Massive Attack, Depeche Mode and Radiohead, among others. This is a band of kindred spirits, held together by a love of musical experimentation. Their skills as musicians, writers and producers are second to none and together, they have started a journey sure to lead somewhere special.
Plug in and join the noise revolution.
www.facebook.com/thenoiserevolutionofficial
www.twitter.com/NoiseRev0lution
www.instagram.com/noiserevolutionofficial
www.seatosun.com