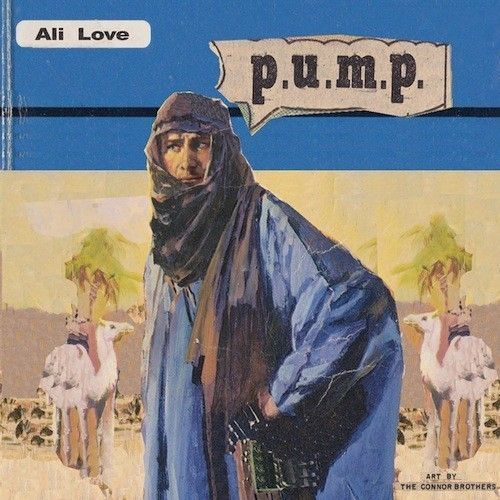 Ali Love – P.U.M.P
Ali Love announces the first details of his brand new full-length artist album set for release on Crosstown Rebels on the 14th July 2014.
The album titled " P.U.M.P", featuring the new single "Deep Into The Night", is a fine example of Ali's writing and production talents that sees him playing all instruments, keys and programming, across the 12 track LP.
'Deep Into The Night' – Soundcloud link – http://bit.ly/deepintothenight
Instantly available when you pre-order the album on iTunes
Having previously featured with The Chemical Brothers and Justice, and as the front man of collective Hot Natured and the duo Infinity Ink, Ali Love's musical ideas are unfailingly unique. Injecting a much needed sense of fun and recorded with vivid honesty, Ali Love makes P.U.M.P a confident new peak for his career. Presented as a seamless mix, this is an album that's the nemesis of modern day dance music 'track' culture. A body of work that reminds us that dance music albums can still be vital, whilst providing the perfect after-party soundtrack. This is an uplifting positive album with its head in the clouds and its feet on the dancefloor.
Ali Love comments: "Initially I didn't set out to make an album, rather this music has come naturally over a long period. It's informed by the broad spectrum of music tribes I've encountered on my ongoing journey into sound. This is music made for the love of just making it."
Artwork is by the Connor Brothers. Kenny Glasgow (Art Department) guests on album finale 'Ride On'. Live show is to follow this summer. Ali Love's influence on modern British dance music is now suddenly front and centre.
Ali Love – P.U.M.P
1. Pumping 4 AI (Intro)
2. Deep Into The Night
3. Dirty Stories
4. Perfect Picture
5. JESUSONACID
6. P.U.S.S.Y.
7. Surrender
8. City Clouds
9. Emperor (Featuring Kali)
10. Cosmic Top Secret
11. Egyptian Space Man
12. Ride On (featuring Kenny Glasgow)
"P.U.M.P" will be released 14th July through Crosstown Rebels
Get 'Deep Into The Night' NOW when you pre-order the album on iTunes

Album preorder:
iTunes – http://georiot.co/AliLovePUMP
Amazon – http://georiot.co/AliLovePUMPAmazon
Label Info: www.crosstownrebels.com
Connect with Ali Love: https://www.facebook.com/mralilove