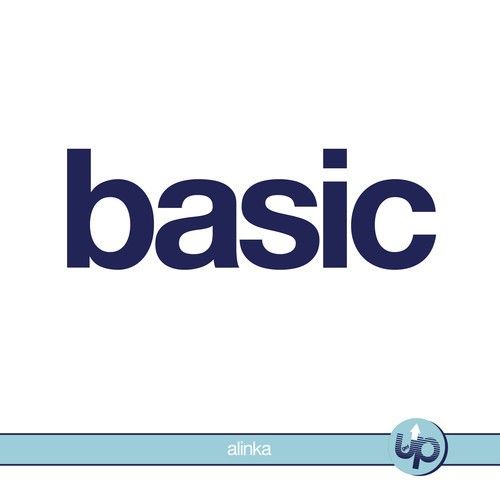 Alinka – Basic EP
Get Up Recordings continues to establish themselves as forerunners of underground house with the Basic EP from Chicago's Alinka. The release contains two original tracks straight from the Chicago house scene, "You're Basic" and "Reaching," with accompanying remixes from wizard producers Lauren Flax and Lil' Mark.
Alena Ratner, aka Alinka, fell in love with house music in the '90s like many growing up in Chicago. In 2001 she landed the opening slot at Justin Long's renowned .Dotbleep night at Smart Bar, which she played at regularly until 2009. She began producing in 2003, releasing a multitude of tracks on labels such as Igloo Recordings, Greenhouse, D'Lectable, and Smart Bar's Area DJ Records. Alinka began touring globally, playing gigs throughout the U.K. and Europe shortly afterwards.
The last two years have been particularly fruitful and rewarding for Alinka, due in large part to her friendship and musical partnership with singer, DJ, and producer Shaun J. Wright. Their first EP, Twirl Vol.1, named after the monthly party they run together, was promptly signed to Derrick Carter and Luke Solomon's esteemed house label Classic Music Co. The EP's lead single, "Love Inspired," was featured on the Defected Records Compilation Defected Presents The Closing Party Ibiza 2013 as well as Defected's In The House Radio show. In addition, Alinka and Wright have collaborated on a plethora of remixes for Hi Fashion, The Carry Nation, JD Samson & MEN, and Baby Alpaca. Alinka's most recent remixes include Eli Escobar's track "Anotha Luv" for Get Up Recordings, and Asher Diamonds' "Got to Know" for NBD Music Co. The Basic EP is her first original solo release.
The first track off the EP, "You're Basic," really showcases a producer who was born and raised in Chicago. Influences like the 303, Adonis, and Trax Records all contribute to the fierce groove. The voice in the track, Alinka herself, lays down the rules of the game in a steady command and tells all the others 'you're basic.' The remix of "You're Basic" comes courtesy of Lauren Flax, a DJ, songwriter, and producer from NYC. Flax is currently a member of the band CREEP with long-time collaborator Lauren Dillard and was the official Fischerspooner tour DJ from 2008-2011. Her debut single, "You've Changed," featured vocals by Sia of Zero7 fame. Flax's remix strips down the track even further where it just becomes the most basic elements of dance music: drums, bass, and voice. Flax's streamlining of the track really packs a full dance floor punch.
The second original cut of the EP, "Reaching," is a jackin', ethereal house track. This is true house music in the sense that the keys, the kick, and the claps make up the rhythm nicely. There is a sprinkle of vocals that ride along with the eerily beautiful lead, giving the track a unique appeal. Veteran UK DJ and producer Lil' Mark takes the cut one step deeper. He adds a bit of funkiness and puts his hypnotic house mark on "Reaching" to get the listener 'into the sound.' Mark has had a deep connection with the Chicago house scene after living and touring with Derrick Carter in 1997. Mark's bumpin' signature style can be heard on releases from Classic Music Co., MFF, Bump, Leftroom, and Hot Waves.
Another great package from Get Up Recordings, this one is anything but basic.
Label and Artist Links:
www.getuprecordings.com
www.alinkamusic.com