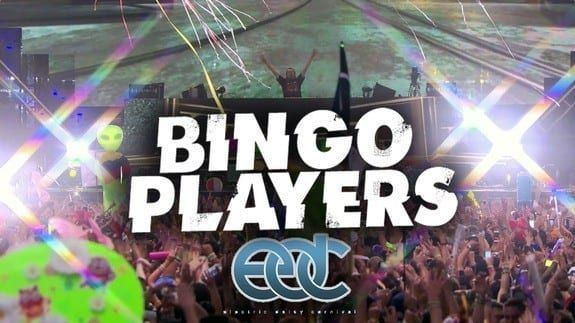 Podcast 051: Bingo Players – Live at EDC
Since moving from LA to its new home at the Las Vegas Motor Speedway just a few years ago, Electric Daisy Carnival has rapidly become one of the largest spectacles in the dance music world and a 'must' on any DJ's calendar. For three manic days, the world's most esteemed producers and DJs descend upon Sin City in a 'who's who' line up of electronic superstars from around the globe.
Taking to the stage on late Saturday night, Bingo Players notably separated from this huge pack of talent and delivered an enormous hour-long set of stunning originals and epic cuts that sent the packed crowd crazy. If you weren't one of the lucky ones in attendance, or if you were and just want to reminisce, the entirety of Maarten's set is now available on YouTube in full HD, and also yours to download via Bingo Players' Soundcloud.
With only a handful of acts granted permission to release their EDC sets in full HD, Bingo Players highlight in crystal clear quality how to hold a crowd of thousands captive, with a set bursting full of twists and turns. Coursing through a diverse and electric hour of Disclosure, Steve Aoki, Flosstradamus and hyped up versions of the originals, Maarten not only aligns himself as one of the best DJs on the scene but also as one of the most adept producers around right now. Kicking things off with the chart topping Rattle, through the rousing Out Of My Mind and in to the most recent Knock You Out, each production resonates with the originality and quality that any DJ would love to draw for in an enormous festival show.
Speaking about the latter track, Knock You Out, which features a powerful vocal line written by SIA and performed by Kim Viera, Maarten Hoogstraten said:
"This is an incredibly special song, as it was one of the songs Paul and I worked on together before he passed away. I appreciate all of the support so far from my fans with this record. It means the world to know you are with me in the new chapter of our journey together. Thank you!"
You can have a listen now, along with sterling remixes from Champion, Flaxo, no. 1 DJ Hardwell and UK chart toppers, Gorgon City via Bingo Players' SoundCloud:
With his sights set on Europe through July and August, Bingo Players now prepares to bring this stunning live show across the Atlantic to Spain, Italy, and Greece to name just a few. If you're fortunate enough to have your hands on an elusive Tomorrowland ticket, you can also catch Bingo Players rocking out the V Sessions vs Doorn Recordings Stage at both weekends. Full dates below:
US TOUR DATES
July 31: Las Vegas, NV, Hakkasan Nightclub
August 16: Salt Lake City, UT, Das Energi Festival
August 31: New York, NY, Electric Zoo
EUROPEAN TOUR DATES
July 11: Paradise Club, Mykonos, Greece
July 12: Jarama Motor Sound Festival, Madrid, Spain
July 18: Dreamland, Bratislava, Slovakia
July 19: Tomorrowland, Boom, Belgium
July 19: Acceleration, Zolder, Belgium
July 25: Amnesia, Montpellier, France
July 26: Tomorrowland, Boom, Belgium
July 27: Paradise Club, Mykonos, Greece
August 7: Papaya, Pag Island, Croatia
August 9: Baia Imperiale, Gabbice Mare, Italy
August 10: Gondar Park, Gallipoli, Italy
August 20: Pacha w/Steve Aoki, Ibiza, Spain
August 22: Former 3001, Dusseldorf, Germany
August 23: Lake Festival, Graz, Austria
www.bingoplayersmusic.com
www.facebook.com/bingoplayers
www.twitter.com/bingo_players
@bingoplayers