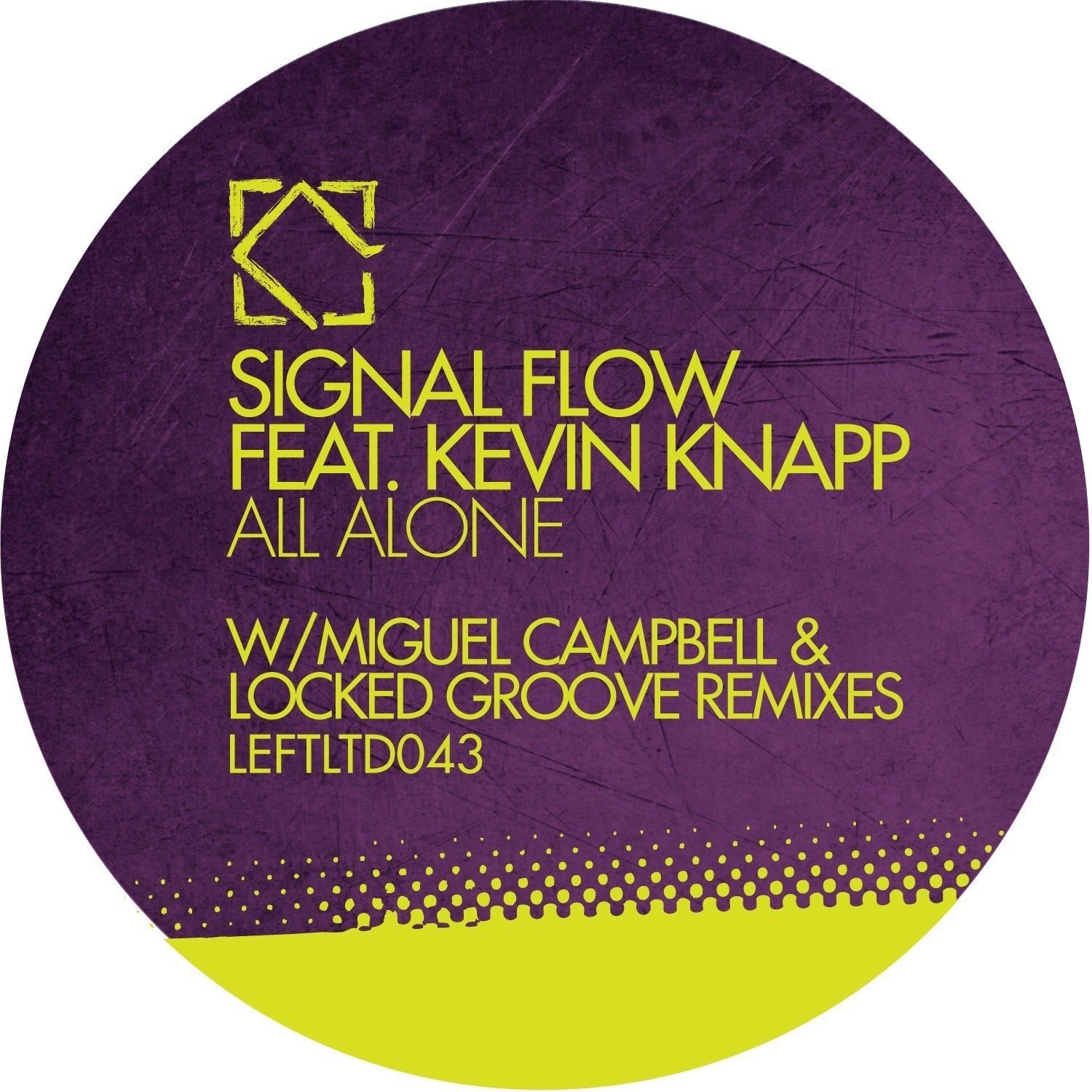 Signal Flow feat. Kevin Knapp - All Alone
Signal Flow offer up 'All Alone' featuring vocalist Kevin Knapp via Leftroom Limited this August, backed with Miguel Campbell and Locked Groove remixes.
Signal Flow is the collaborative guise of PillowTalk's Michel Tello & Ray Zuniga, two California born now Brooklyn, NY based producers and DJ's most notably know for their Touch Of Class Records imprint. Since the inception of the alias the pair have released material for the likes of Culprit, My Favorite Robot, Wolf + Lamb, and now Leftroom here where they offer up a fresh single entitled 'All Alone feat. Kevin Knapp'.
The original mix kicks things off and sees the outfit fuse jazzy electric piano licks, smooth pad lines and snaking sub bass grooves with Kevin Knapp's signature emotive vocal styling's. Miguel Campbell steps up next to rework 'All Alone', instilling his modern take on disco to things with funk- infused guitar licks, loose rhythms and retro resonant synth licks.
Rounding off the package is Hotflush artist Locked Groove's 'Cinematic Treatment' of 'All Alone' and as the title would suggest the Belgian artist remould's the original number into a detailed, subtly unfolding and intriguing composition with bubbling acid grooves, elongated pads and bass tones and emotive string lines.
Signal Flow feat. Kevin Knapp's 'All Alone' is out on Leftroom Limited 14th August 2015.
1. All Alone (Original Mix)
2. All Alone (Miguel Campbell Remix)
3. All Alone (Locked Grooves Cinematic Treatment)