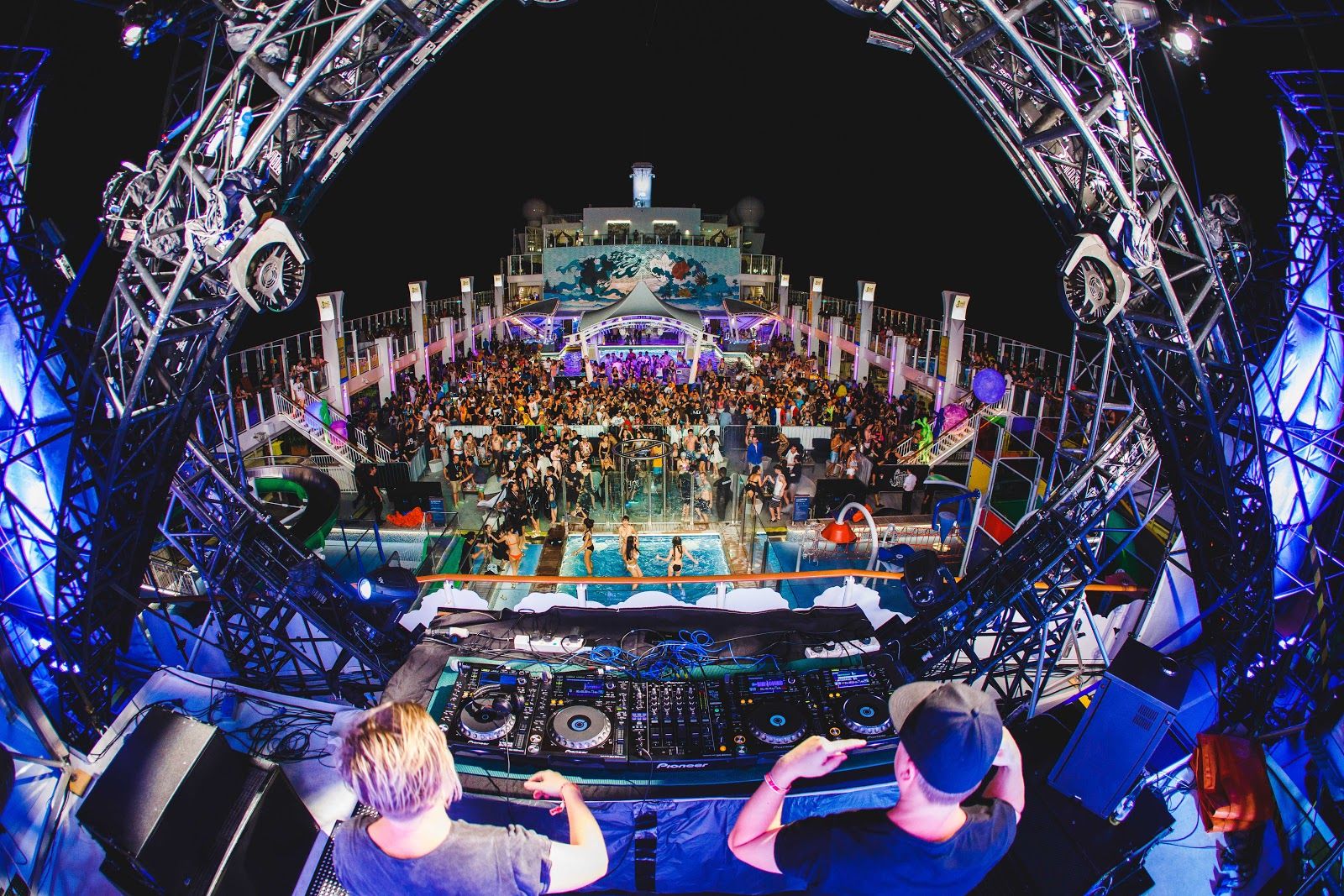 All hands on deck for 'Its a Ship'
Aspiring DJs! It's time to put your mixing skills to the test because submissions for IT'S THE SHIP Singapore's favourite 'Deck Selecta' competition is now open! Similar to last year's competition, THREE winners stand a chance to perform sets onboard the highly anticipated festival at sea happening this 4th to 7th November.
This year, the festival is geared to witness a new set of fresh faces (and sounds) with aspiring DJs submitting their best mixtapes for a chance to perform alongside internationally renowned DJs such as Paul Van Dyk, Sander Van Doorn, Vini Vici, and many more. The top 5 shortlisted DJs will have their mixtapes added onto IT'S THE SHIP Singapore's website for public voting. The three DJs that receive the highest number of votes will be able to perform onboard the 4-day 3-night floating festival in front of an expected 4,000 seafaring attendees.
First introduced last year, 'Deck Selecta' is a platform for undiscovered talents to showcase their skills and creative musical flair to a wider audience. Open to global participants, the top three winners will be provided with return flights and a cabin onboard the floating festival that is set to sail from Singapore to Phuket and back.
ALL HANDS ON DECKS FOR IT'S THE SHIP
IT'S THE SHIP Singapore's Deck Selecta Competition Is Back!
Submissions for Deck Selecta are open to budding DJs over the age of 18 years old starting today, 16th July 2018 at 8PM (GMT+8) until 30th July 2018 at 11:59PM (GMT+8). Cabins for Asia's Largest Festival at Sea are selling fast with the Early Bird promo available from as low as USD$423 per person. Act fast before they get snatched up! Cabin prices are inclusive of complimentary 24-hour dining, selected non-alcoholic beverages, and free usage of most of the ship's facilities.
TO PARTICIPATE:
Upload one (1) original track and one (1) 45-minute mix (including 2 original tracks and an accurate set list) to either SoundCloud or Mixcloud
The setlist should be titled "Deck Selecta – (Your Name)"
3. Head over to ​IT'S THE SHIP Deck Selecta a​ nd hit the Deck Selecta contest tab and fill
in the form provided
4. Submit your form and be one step closer to spin for Asia's Largest Festival at Sea!
Follow IT'S THE SHIP's social channels for all announcements regarding this year's sailing:
Facebook: ​http://www.facebook.com/itstheship/ Instagram: ​http://www.instagram.com/itstheship/ Twitter: ​http://www.twitter.com/itstheshipasia