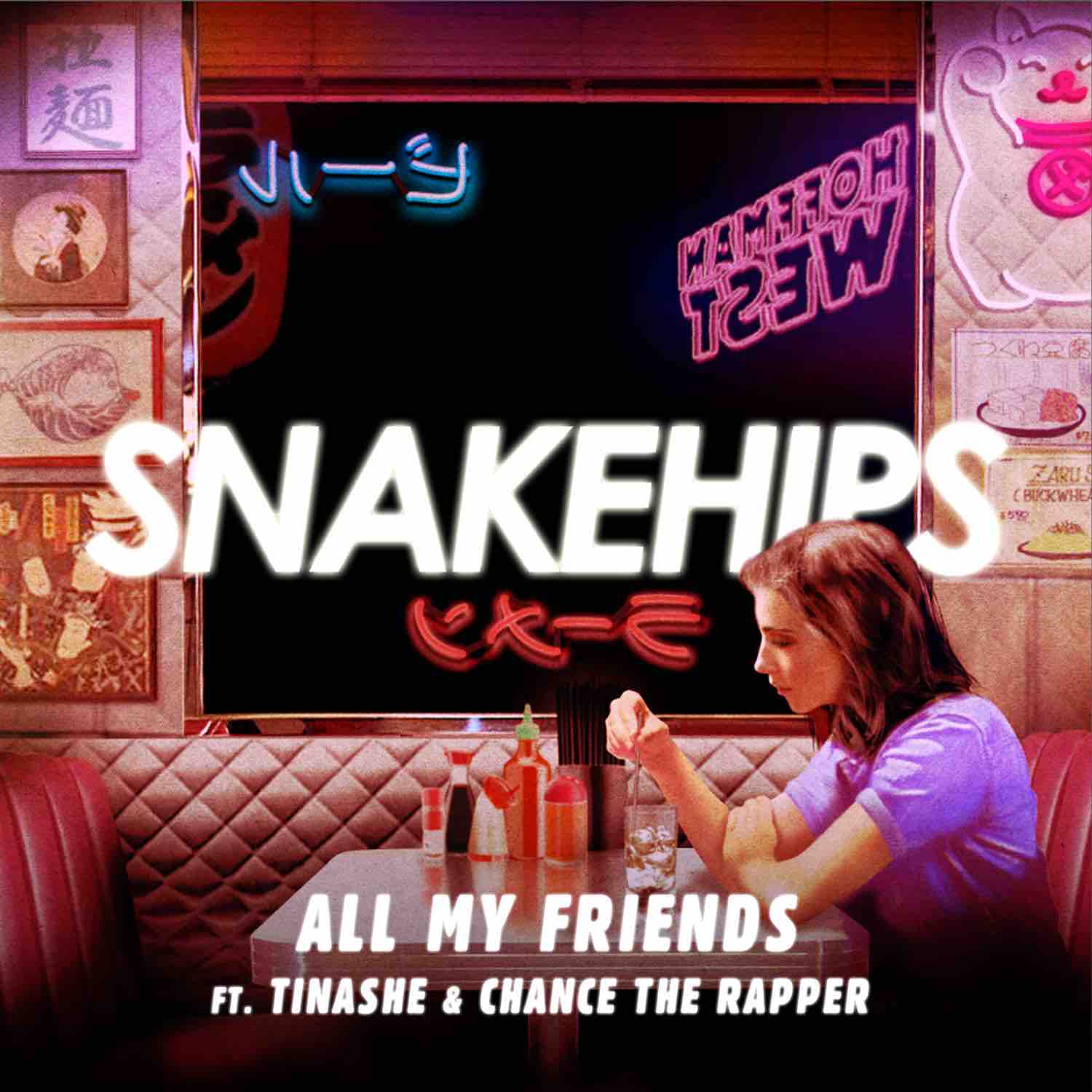 Snakehips (Jarreau Vandal Remix) - All My Friends' ft. Tinashe & Chance The Rapper
Following the success of their 'Forever (Part II)' EP last year, Snakehips are back alongside two of R&B and Hip-Hop's most creative new-school artists in Tinashe and Chance The Rapper to present their new single, 'All My Friends'. An instant success, the collaboration went straight to #1 in the HypeMachine chart and after just securing a top 10 in the UK Singles Chart, they can now unveil a remix from Jarreau Vandal.
'All My Friends' evokes the spirit of future-facing Hip-Hop and R&B, with both the sultry vocals of Tinashe and witty, quick-fire wordplay of Chance The Rapper lacing Snakehips' punchy, dreamscape-like beat with both power and purpose. The hook – both emotional and vividly infectious – grounds the record too, giving it a thoughtful, binding quality sure to lend itself well to international audiences.
The summer of 2015 saw the pair embark on an extensive sold out tour of the US and Canada, playing a mammoth 16 shows throughout May/June and even supporting Major Lazer on their European tour, but not before they played a series of UK dates in March following the release of the 'Forever (Part II)' EP. Their exploits also saw them nominated for a MOBO Award in the 'Best Newcomer' category alongside the likes of George The Poet, Sinead Harnett and Nao.
About Jarreau Vandal
Born in Maastricht, raised in Amsterdam, 23-year-old Jarreau Vandal grew up in a musical family surrounded by cassette tapes full of Jazz, soul & funk. Being a child of the 90's allowed him to fully immerse in Hip-Hop, rock and R&B. Artists such as Jamiroquai, A Tribe Called Quest, Red Hot Chili Peppers and many others inspired him to pursue a career in music. With only a handful of releases to his name, Jarreau Vandal has already shown he has a dynamic sound that can't be boxed into any one specific scene or genre; he is truly at the forefront of a movement into a new sound space. His remixes are fresh and provide listeners with a truly new take on the originals.
Sign up to the Snakehips mailing list: http://smarturl.it/SnakehipsNL
For more info on Snakehips, please visit:
www.facebook.com/snakehipsuk
https://twitter.com/snakehipsuk
https://soundcloud.com/snakehips-1