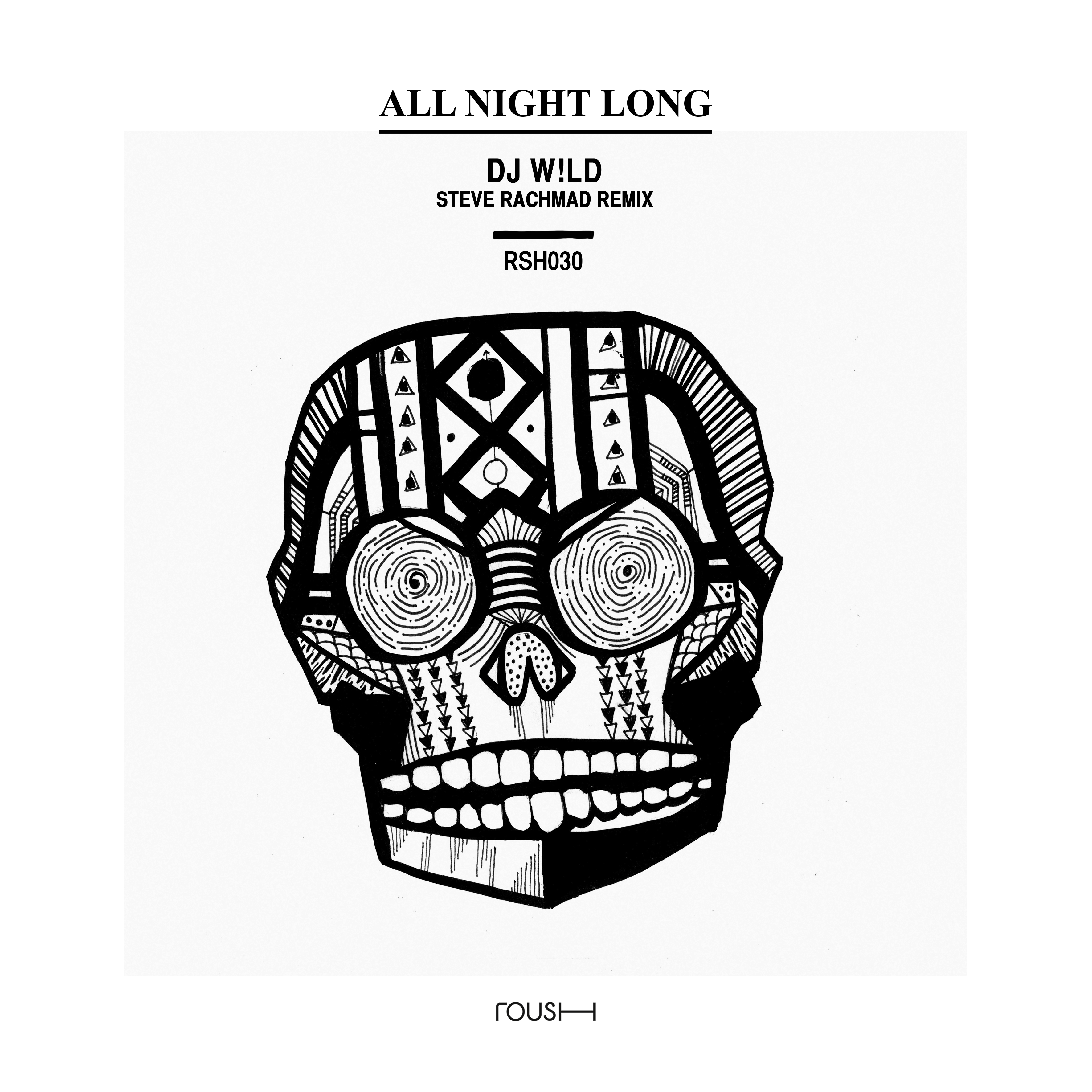 DJ W!ld (inc. Steve Rachmad remix) - All Night Long
For its 30th release, the excellent Roush label enlists the services of a big hitting house star. That man is French artist DJ W!ld, who serves up some typically infectious tracks as well as getting remixed by Dutch techno titan Steve Rachmad.
DJ W!ild, of course, has released countless seminal EPs and LPs on his own labels W and Catwash as well as those like Robsoul. He has also been resident at Ibiza's leading club, DC10, DJs around the world, and his last album was yet another great evolution in his sound. A real master of the dance floor as a DJ, he is just as able to command audiences with his own productions.
Opening up the account is 'All Night Long,' which is a sensuous mid tempo groove with expertly loopy drums really pulling you in deep. Snaking late night synths slowly rise up through the mix to add a tripped out feel, and it is another classic W!ld track as a result. The impactful 'Just In Time' is a more direct and immediate cut with buffed metal hi hats brushing up with stiff claps and rubber kicks. Catchy and effortless in its groove and with a funked up, party starting and trumpet laced breakdown, it is a fine example of achieving a lot with a little.
The remix comes couresty of long standing techno heavyweight, Steve Rachmad, someone who has been putting out seminal tracks and LPs on labels like 100% Pure, Roush, Be As One and many others since the 90s. His standout remix is a more unhinged and manic cut with wild loops, punchy drums and techno leaning percussion all working you into a lather.
The tantalising 'Heart Break' from DJ W!ld then slips down into a seductive and perfectly crafted tech groove once more. It is pure dance floor tackle that is embellished with subtle effects and filters to really make it jump out of the speakers and into your brain. Buy the EP digitally and you will also be treated to two more cuts, '1,2,3' and a dub version of 'Just In Time' that will both keep dance floors marching to W!ld's masterful beats.
This is a fulsome package that offers high grade DJ weaponry that cannot fail to win over any crowd.
Tracklist:
1. DJ W!ld – All Night Long
2. DJ W!ld – Just In Time
3. DJ W!ld – Just In Time (Steve Rachmad Remix)
4. DJ W!ld – Heart Break
5. DJ W!ld – 1,2,3
6. DJ W!ld – Just In Time (dub version