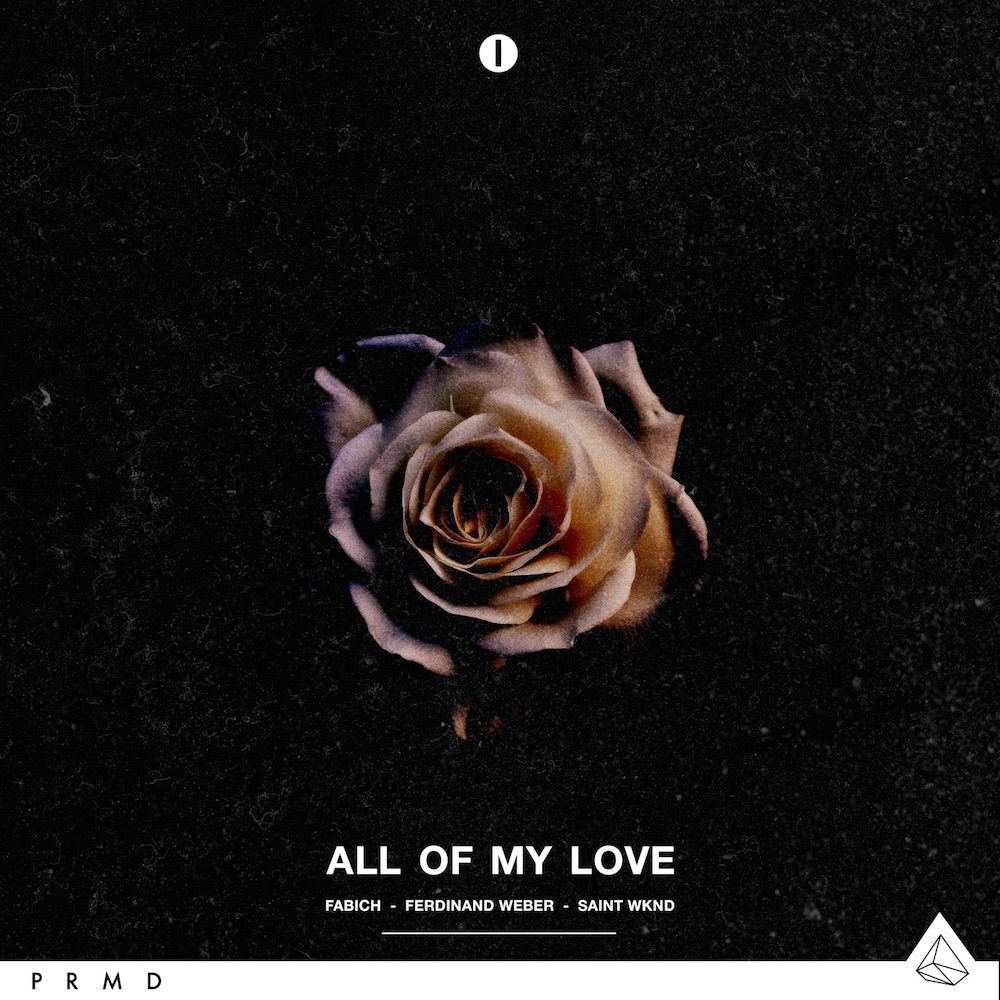 Fabich, Ferdinand Weber & SAINT WKND - All Of My Love
PRMD presents a stunning new collaboration between Fabich, Ferdinand Weber and SAINT WKND for 'All Of My Love' released on the 16th of September on PRMD Music.
An infectious deep house track, 'All Of My Love' begins with exaggerated synths before transforming into an upbeat dance floor ready anthem, with a build up of piano house melodies and a distinctive 4×4 beat.
German DJ /producer Fabich, pushes the limits of house music, exploring the sounds of melodic and deep house with his own personal touch. With an official remix for Avicii under his belt and 7.7 million Soundcloud streams to date he has garnered support from tastemakers Pete Tong and A-Track as well as Dancing Astronaut, Majestic Casual and The Magician.
With his 2015 single 'What' amassing over 1.5 million streams on Spotify, Ferdinand Weber has delivered standout official remixes for the likes of Autograf and Lemaitre. Previously collaborating with Fabich and Jetique on 'Finally' the track also reached an impressive milestone of over 1.3 million plays on Soundcloud.
Teaming up with Fabich and Ferdinand Weber is SAINT WKND – who's sound is a danceable mixture of deep, tech and house infused beats. In less than a year he reached an impressive 25 million unique plays on Soundcloud and scored multiple number 1 spots on Hype Machine with remixes for Australian future-beat boss Chet Faker and his first solo release 'Lost (Runaway)' feat. Inglish.
'All Of My Love' produced by Fabich, Ferdinand Weber and SAINT WKND will be released on PRMD on the 16th of September.