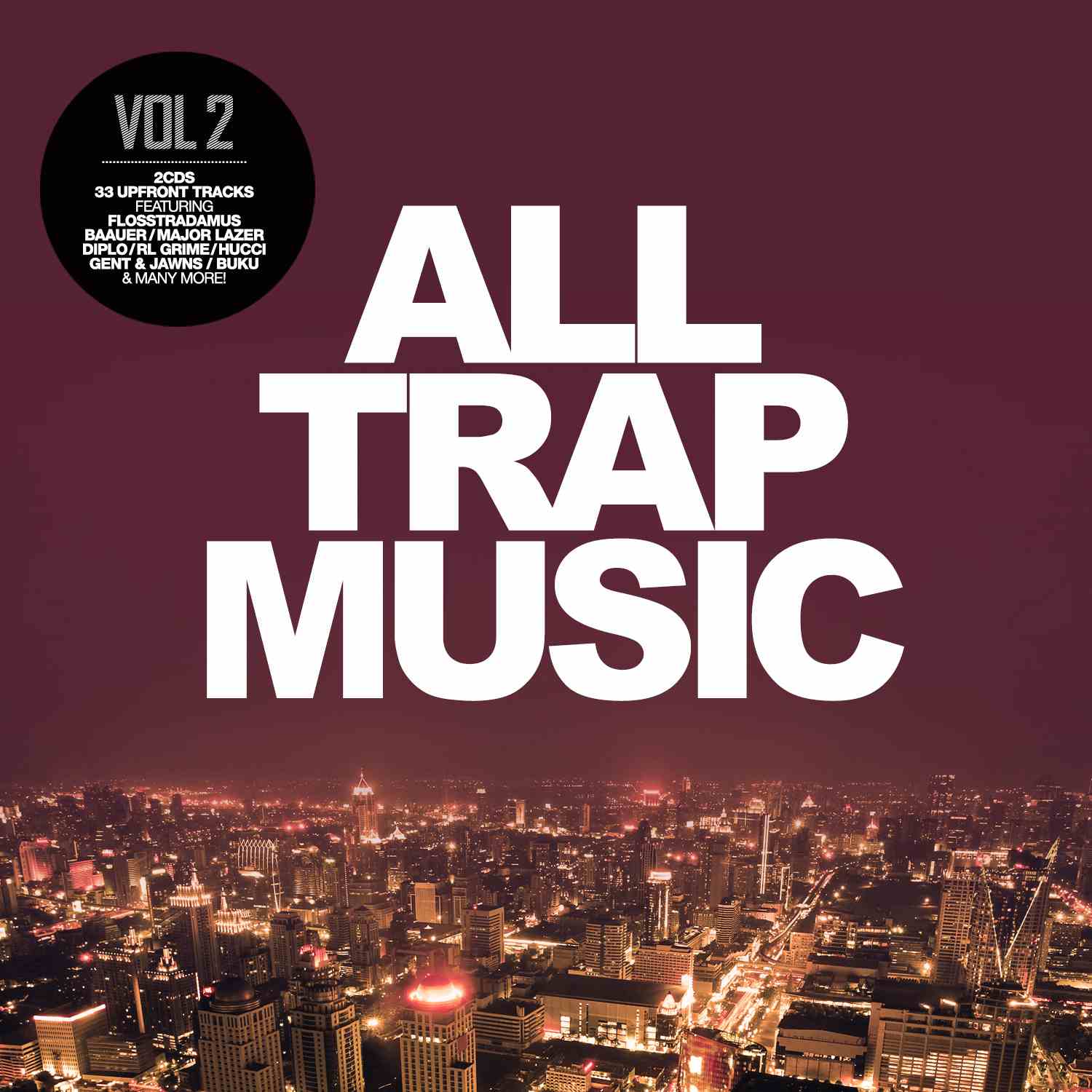 All Trap Music 2
Leading scene tastemakers All Trap Music continue to document the impact of the world-dominating genre with All Trap Music 2.
Following its groundbreaking spring success, All Trap Music has curated a bigger and bolder follow-up collection. Boasting 33 of the scene's most forward-thinking tracks, All Trap Music 2 demonstrates trap's broadest scope and creative potential and features a truly all-star cast.
From Major Lazer to Massappeals, Baauer to Buku, Diplo to Disclosure… Not only is this album home to the most influential names in trap music, but it also reflects how trap has infiltrated the wider electronic music vista. No release has been complete without a trap remix and many producers who've enjoyed success in other genres have thrown themselves deep into the genre: All Trap Music 2 has cherry-picked the very best of these examples to paint the most up to date, comprehensive picture trap music has ever witnessed.
All Trap Music 2 is a bona fide document of trap's future-focus… And it comes from the world's best-selling brand that has championed it from day one. Respected by trap producers worldwide, All Trap Music is the most authentic stamp of scene approval you can find right now. Accept no imitations.
The rapid impact trap has had on electronic music in 2013 has been matchless. From number one singles to regular crowds of over 100,000, the stripped back genre made on battered, bruised Roland 808s in Atlanta and America's notorious dirty south has shot from ghetto to festival stages worldwide at an exhilarating speed.
UK-based All Trap Music was one of the first brands to embrace, showcase and truly champion this exciting new fusion. Less than 18 months since the channel's inception they've amassed over 270,000 subscribers, enjoyed over 29 million upload views and held parties across the globe from Miami to Manchester. In March 2013 they released their inaugural compilation album showcasing the genre's hottest prospects. Hosting huge cuts from the likes of Baauer, Flosstradamus, Buku, Danny Brown, UZ and RL Grime, All Trap Music went on to become the world's biggest selling trap album. A title it holds to this day