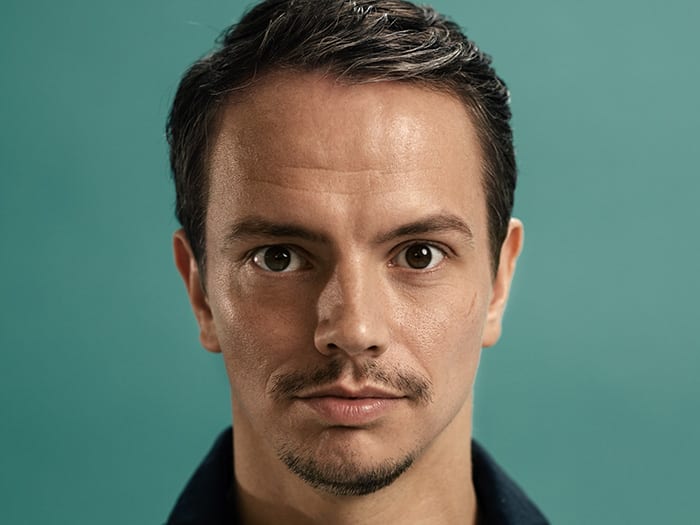 Alle Farben Shares Life on the Road on Third Studio Album "Sticker On My Suitcase," featuring James Blunt, RHODES and more
On his brand new studio album "Sticker On My Suitcase," Alle Farben touches on one of the most omnipresent and yet often forgotten aspects in every touring artist's life: traveling. The German producer showcases his signature dance-pop sound throughout the album with organic, melodic instrumentals and subtle, groovy basslines. Farben's knack for delivering upbeat but raw tracks is especially exemplified on the album's title song, which uses emotive and relatable lyrics to manifest his realizations about travel and life after several years spent on the road – that it is the journey, not the destination, that is the crucial part. "Being on the road is just as much my life as is arriving at places," Alle Farben explains. Recently the German artist and his team flew to Los Angeles to produce the stunning new video for his track "Fading," earning another sticker on his suitcase and another destination crossed off his list. Keep an eye on where Farben is headed to next.
"Sticker on My Suitcase" is Alle Farben's highly anticipated third studio album, marking another step on his journey to success. It contains eighteen songs, including a brand new single "Different For Us." The LP also includes the already released streaming hits "Little Hollywood" (feat. Janieck), "H.O.L.Y." (feat. RHODES), "Only Thing We Know" (feat. Kelvin Jones & Younouts) and "Fading" (feat. Ilira). The Berlin-based DJ and producer has already established himself at the upper echelon of dance and pop music; he's performed on some of dance music's biggest stages, including Tomorrowland, Lollapalooza, Sziget Festival, Electric Love and more. In Germany alone, his music has sold over two million downloads in the last year and many more abroad. Alle's dynamic production and natural talent have earned him four nominations for the renowned German radio award 1LIVE Krone, three nominations for an ECHO Award and a 2017 ECHO win in the category "Dance National." With his relentless drive and contagious sound, after having achieved 12x Gold, 8x Platinum, and 1x Diamond awards, more is yet to come.
"Sticker On My Suitcase" tracklist
01. Alle Farben – Arrival
02. Alle Farben – Only Thing We Know
03. Alle Farben – Fading
04. Alle Farben – Comfort Zone
05. Alle Farben – Different For Us
06. Alle Farben – Sticker On My Suitcase
07. Alle Farben – Little Hollywood
08. Alle Farben – Without You
09. Alle Farben – The Sad Cat
10. Alle Farben & Sam Gray – Never Too Late
11. Alle Farben – What Was I Drinking
12. Alle Farben – Double in Love
13. Alle Farben & Rhodes – Holy
14. Alle Farben & James Blunt – Walk Away
15. Alle Farben – Remember
16. Alle Farben – Sramanora
17. Alle Farben – We Were On Fire
18. Alle Farben – Departure