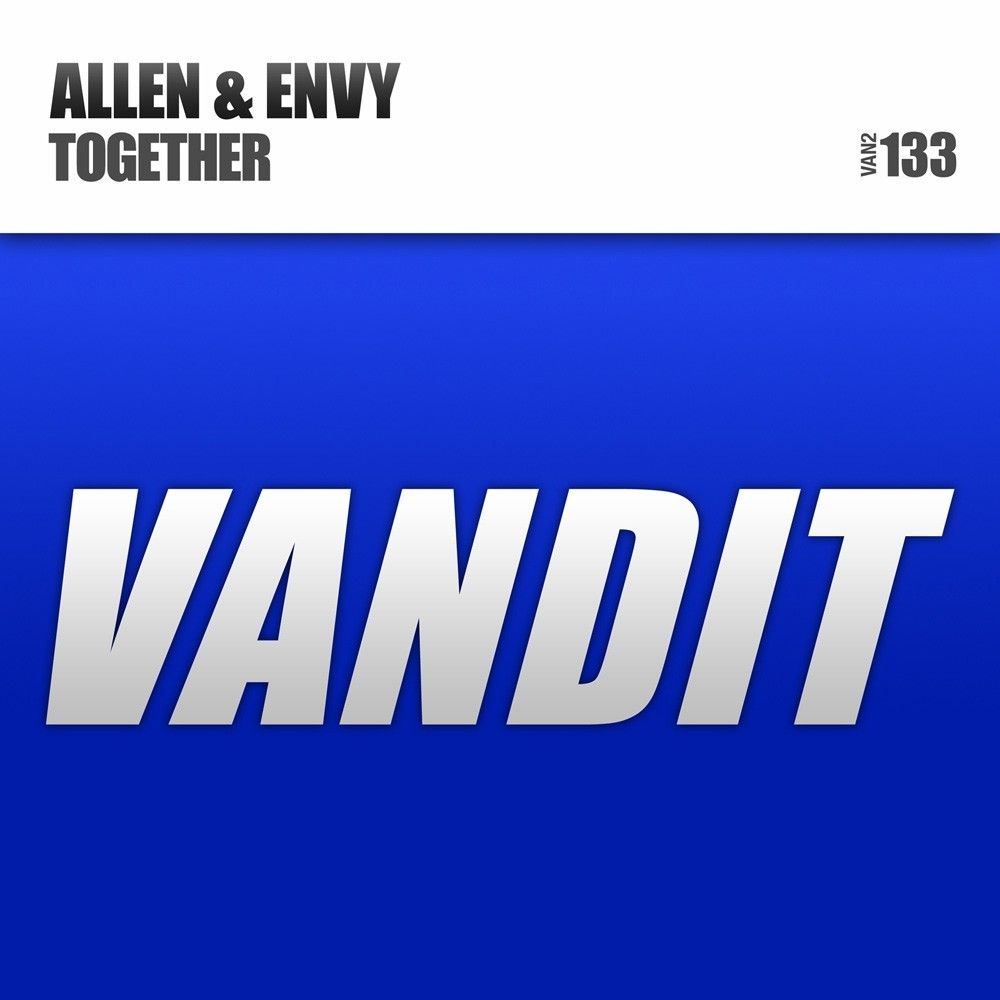 Allen & Envy – Together
Title, manifesto & ethos in one, Together is the code that drives Allen & Envy.
Over the last two years UK-based production team Steve Allen and Scott Envy have fair scorched the career trail, launching their Together label and the Together Podcast, whilst taking the time to pepper the listings of radio shows and mix-comps with their 20+ releases. It's seen them release their music through a veritable A-Z of trance's label directory, including the likes of Black Hole Recordings, Armada, Future Sound of Egypt, Enhanced Recordings and a half dozen or so others.
When its come to 'Together's anthemic single incarnation though, there was only one place for the lads from Leicester to go, and that was to VANDIT's door. With it comes a track that's going to land late summer/early autumn with a floor-shifter the size and likes of which it won't soon forget!
'Together' is the archetypal essence of what makes Allen & Envy – both in the studio and behind the decks – tick… and kick! With its peak-time-ready drums and striking hi-hat perc loops rolling, it freights its bass out of the speakers. With one painstakingly crafted/created effect after another, the track ups the tone and temperature at each sequential opportunity, before finally, dynamically dropping its sky-striking synths.
So, yes, the days might be a little shorter, the nights a little cooler, but fear not trance loving chums, your compensating tonic is close at hand! Get together with 'Together' today!