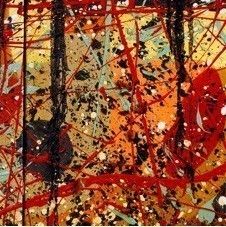 Alli Borem – Desinations EP
Alli Borem has been bubbling under the surface for a few years now, stringing together a couple of fine releases on a diverse range of labels including Suara, Rawthentic, Dirtybird and his own Root50 label. First appearing on Desolat in 2011 and again on 2012, this time the Italian producer makes his third outing with the Destinations EP, which once again showcases his versatility as a producer across these five adventurous and very different tracks.

'Destinations' and 'Direzione Rebibbia' are both warm set builders, with 'Destinations' featuring slowly building piano chords which dominate until a distinctive vocal takes centre stage. 'Direzione Rebibbia' is another rich track, which again simmers away but this time with a glorious meandering Acid bass line and chord stabs.

'Maximum Description' marks a change in direction with mechanical and robotic sounds captivating the listener and transporting them to far away out of space surroundings. Similarly impressive is 'Quorum' with its twisted house aesthetic. Here an off-kilter groove, incessant drum claps, robotic bleeps, and reverberating bass all combine with fantastic results.

'Trip Out' again switches the focus and proceeds at a slower BPM but features shuddering bass, and a repetitive vocal; as the track steams ahead down a Hip-Hop trajectory.

It's clear to see that on the Destinations EP Alli Borem delivers a kaleidoscopic snapshot into where he's at, which turns out to be an extremely exciting place. All five tracks on offer show a different side to his production prowess and are evidence of a producer who is not just enjoying himself but at the top of his game.
TRACKLIST:
A1 – Destinations
A2 – Direzione Rebibbia
B1 – Maximum Description
B2 – Quorum
B3 – Trip Out (Let me come back)