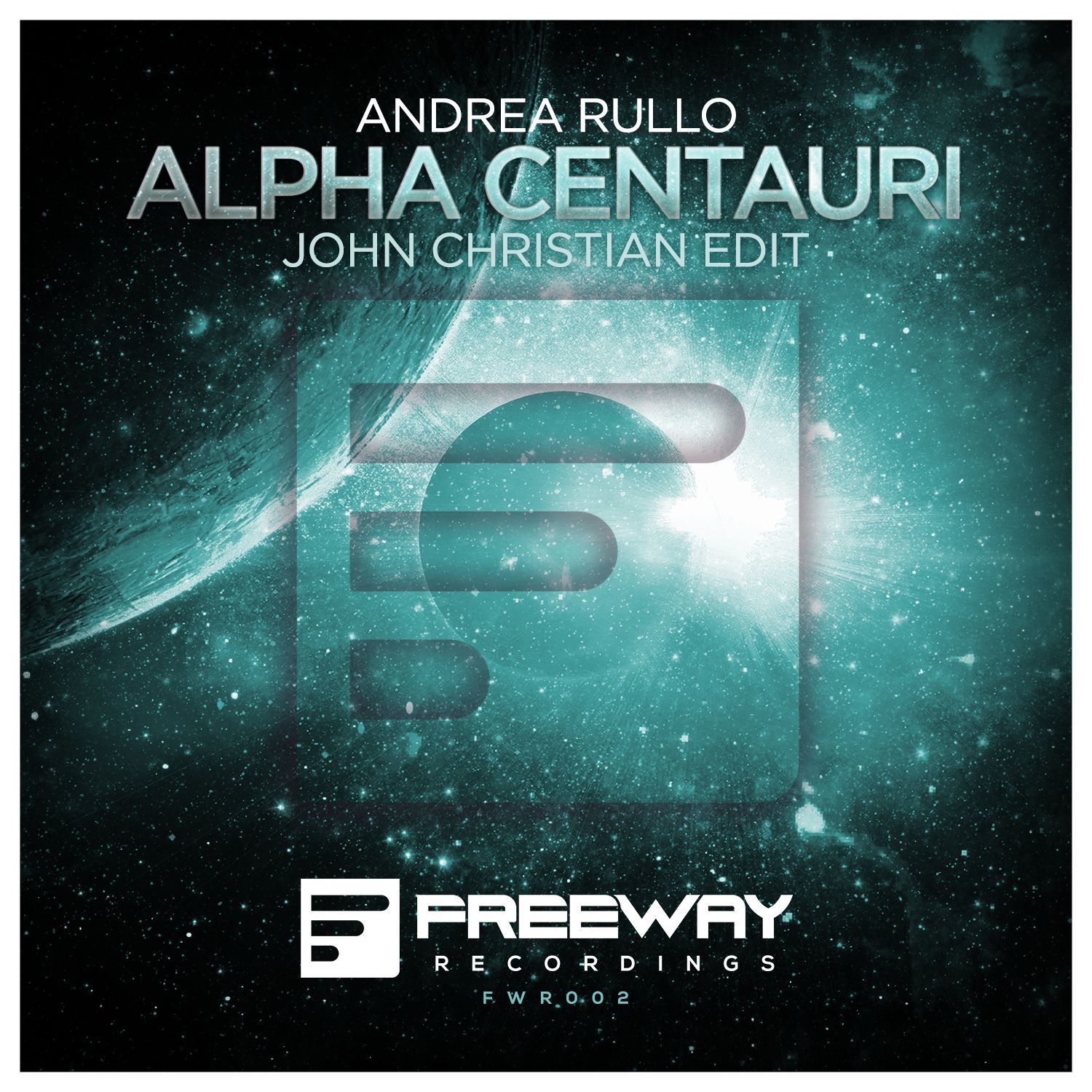 Andrea Rullo - Alpha Centauri (John Christian Edit)
Freeway Recordings' second release, Out Now!
Freeway Recordings is a platform for talented artists with a special vision about production and releasing music. A dance label not focused on one style. Their first release 'John Christian ft. Eric Lumiere – Brothers' came out on the 16th of November and hit Beatport's Progressive House chart, climbing to the top 40 within it's first week.
The next release is out now and it's the debut of Andrea Rullo on Freeway Recordings. An electro house track, remarkable for it's Baltimore beat reminiscent. John Christian made an outstanding work on this edit that makes this Alpha Centauri shining as the constellation itself.
The track was premiered by Ummet Ozcan on his Innerstate 064 radioshow and has received early support from DJ's as Showtek, Sick Individuals, Delayers, First State, Discofries, Jordy Dazz, Ivan Gough, Judge Jules, Arin Tone, Vlad Rusu, Syzz, Going Deeper, Slider & Magnit, Sour 'N Sweet among others.
Andrea Rullo is a DJ and producer from the south of Italy, who has been interested in electronic music ever since he was a teenager. Using a basic set-up and a lot of imagination he has been working hard to improve his music. His sound ranges from electro, trance and dubstep to influences of pure progressive house.
John Christian one of the most successful producers in Dutch music history. He currently has over 2000 releases under his belt, including 400 single hit records. He decided to forge his own DJ career with the release of quality productions and remixes, all of which made their mark on the Electronic Dance Music scene and Beatport chart to boot – a decision that has seen his success gather momentum rapidly.