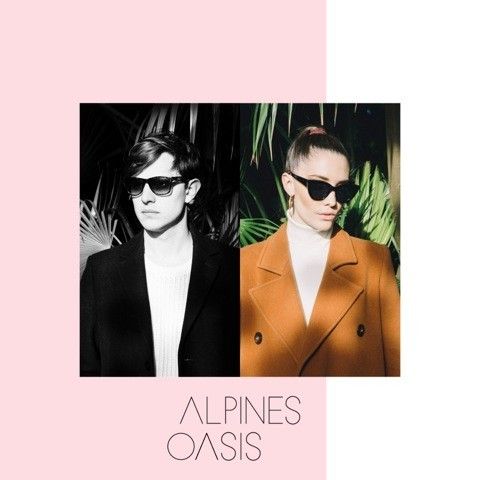 Alpines – Oasis
After taking time out to finish their hugely anticipated debut album, London duo Alpines return with their latest single 'Oasis', to be released 3rd March on Untrue Records.
A slow-burning love song, 'Oasis' showcases a more mature sound for Alpines, a sound that's developed through a rollercoaster of a year that has seen Catherine Pockson and Bob Matthews hole up in the studio. You can listen to 'Oasis' here – https://soundcloud.com/alpines/oasis
Taken from their long-awaited debut album of the same name due 26th May, Alpines have endured an unenviable process of music industry twists and turns that ultimately fed the writing and recording process of their debut album. From being praised by and supporting Florence Welch on tour, to being hand-picked to front fashion brand All Saints's very first TV campaign, via collaborations with Maya Jane Coles, Dark Sky and the pop behemoth that is Sub Focus, Alpines seem to have seen and done it all in a very short space of time, picking up support from all possible corners of the music industry.