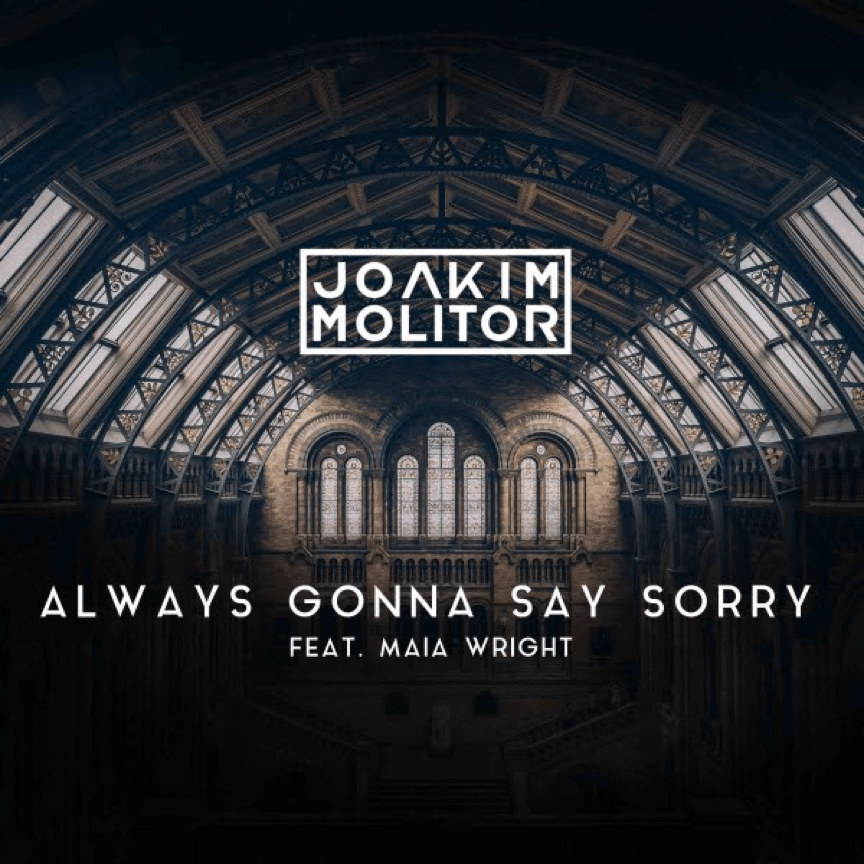 Joakim Molitor ft. Maia Wright - Always Gonna Say Sorry
Enigmatic Swedish producer Joakim Molitor is back with an infectious electro-pop offering, 'Always Gonna Say Sorry' Ft. Maia Wright – out now via Uniform Beat, a subdivision of Playground Music Scandinavia.
Drawing listeners in with a lone marimba melody and vocal accents, Joakim paves the way for Maia Wright's stunning vocal piece. Adding acoustic guitar licks and subtle synths to the mix, 'Always Gonna Say Sorry' is gradually built up before leading into an explosive festival-ready drop. Brimming with colourful synths and high-pitched vocal samples, this cut demands to be played on Mainstage sets across the world. With Molitor's flawless production and Wright's exquisite vocals, this feel-good anthem is a sure-fire summer hit.
With a string of acclaimed singles and remixes already under his belt, Joakim's productions ooze quality and musical maturity beyond his years. Delivering remixes for the likes of Dragonette, Eric Saade and John De Sohn, Molitor has already made a solid mark on the dance music world. His 2015 collaboration with UK producer Corey James, 'Morning Sun' reached the top of the Beatport Progressive Charts, and turned heads with its anthemic energy. Following in the footsteps of fellow Swedes such as Swedish House Mafia, Eric Prydz, Avicii, Joakim has become renowned for his larger than life sound and catchy melodic hooks, and 'Always Gonna Say Sorry' comes as a firm reminder that Joakim is a force to be reckoned with!