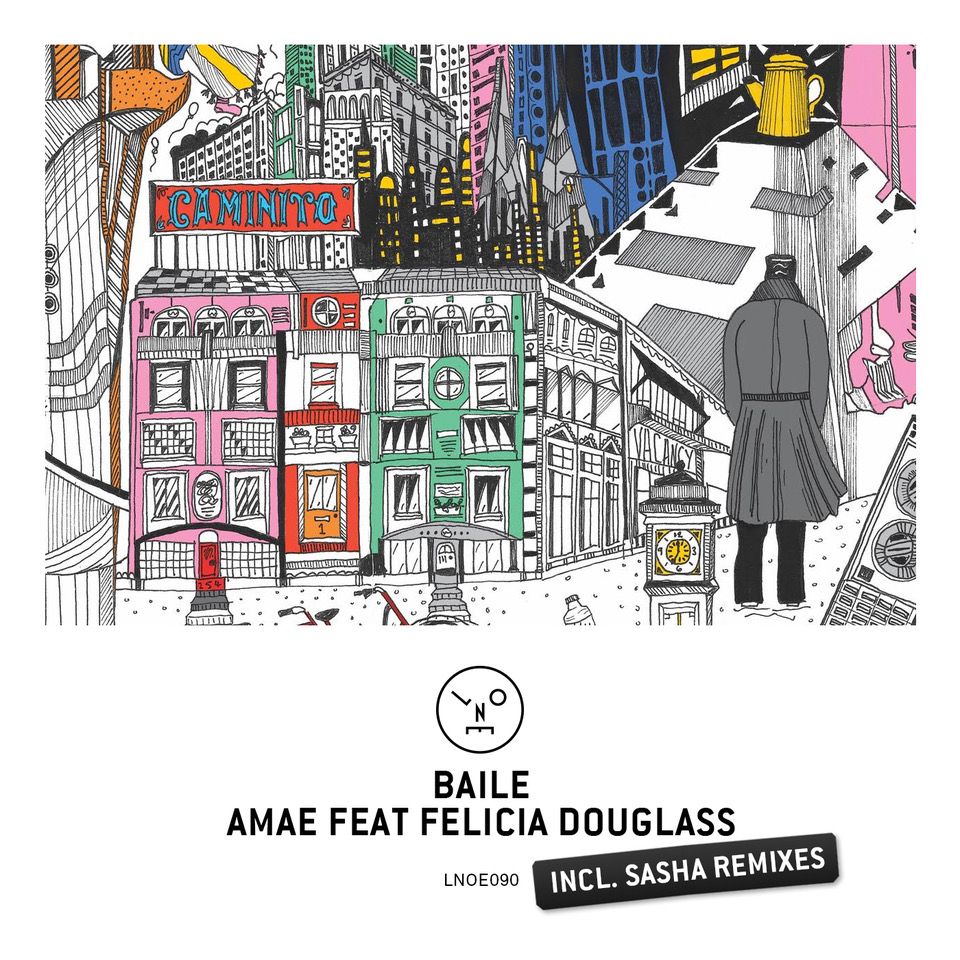 BAILE - Amae EP
BAILE returns to Last Night On Earth with his track 'Amae' featuring Felicia Douglass. The EP features two remixes from Sasha, one of which is a closing track on his fabric 99 compilation.
This is a superb creation from the Brooklyn-based talent, who has been flourishing this year. 2018 has brought some stand out achievements, including performing at Sasha's REFRACTED:LIVE shows at the Roundhouse and Bridgewater Hall Manchester. 'Amae' joins an abundance of harmonious releases and remixes dropped this year, and displays BAILE's skill for melodious soundscapes steeped in poignancy. It's no wonder he has caught the eye of key tastemakers across the music industry's spectrum, from Sasha to BBC Music to Spotify.
This marks his third release on Last Night On Earth, and it is certainly a special one. His label debut was a remix of Sasha's 'Singularity' in January, and here the tables have turned, with Sasha reworking BAILE's original for this release.
'I was ecstatic to have the chance to remix Sasha's track 'Singularity' at the start of the year', BAILE says,'but, it's a real honour to have him now return the favor and remix a track of mine for his fabric 99 compilation. He's put an amazing spin on the original that floored me the first time I heard it.'
In the original, soft stealthy chimes meet the lilting melodic vocals of Felicia Douglass (Ava Luna, Gemma), for a laid-back summer track. Sasha brings strings and the vocal to the fore in his fabric1999 rework, adding stronger beats for a mysterious yet more danceable cut. With the fabric2099 remix, he drops the breaks and runs four to the floor, accompanied by serious synth action that, together with Felicia's vocal, lifts the listener to creates a magical dancefloor moment.
BAILE's evocative, thoughtful melodies continue to be a significant voice on Last Night On Earth. 'Amae' drops on LNOE on 20thJuly.
Stream BAILE 'Amae' (Sasha fabric1999 mix) here: https://goo.gl/NgQWHP
Track List:
1. BAILE – Amae feat. Felicia Douglass (Original Mix)
2. BAILE – Amae feat. Felicia Douglass (Sasha fabric1999 mix)
3. BAILE – Amae feat. Felicia Douglass (Sasha fabric2099 Mix)