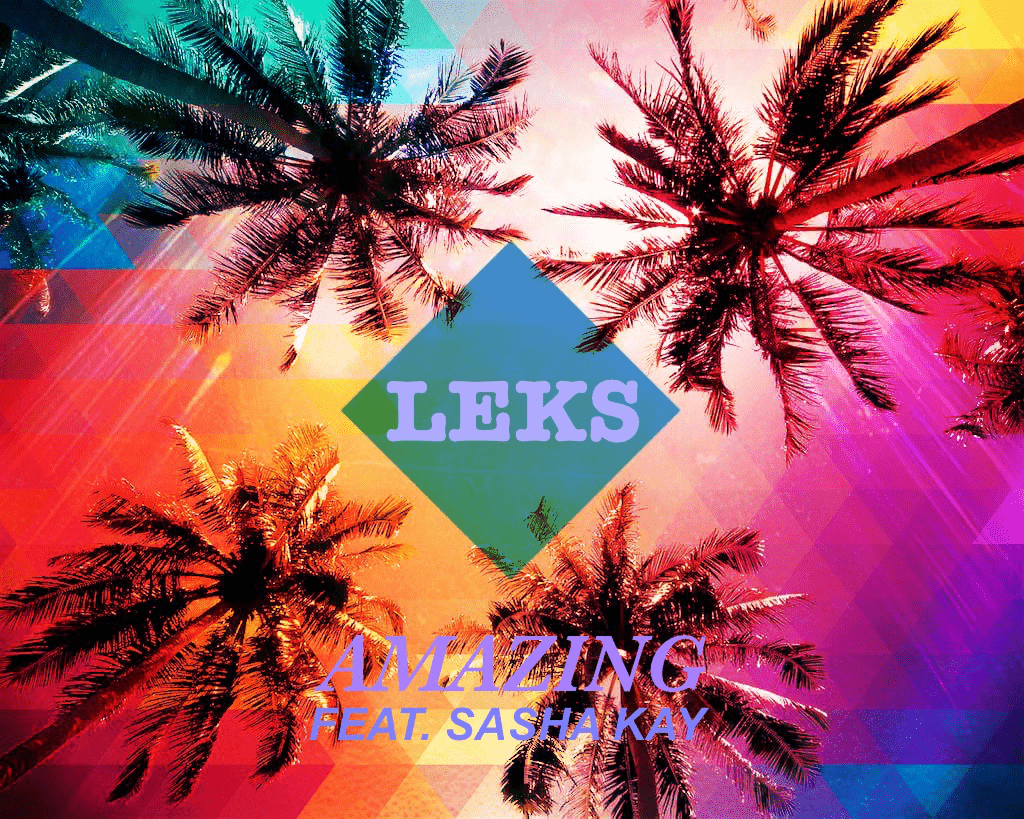 LEKS ft. Sasha Kay - Amazing
Oleksiy Poplavko-Dercksen, best known as LEKS is back with a bang! An upcoming unsigned EDM producer who has teamed up with vocalist Sasha Kay to release his first track after being absent from the music industry for a period of time. 'AMAZING' is a fun and energetic track which will get you bouncing coupled with fantastic vocal clarity. This in turn compliments the lively yet simplistic electro-trance beat, which also has a balanced and well thought out slight retro twist.
'AMAZING' captures the summer music vibe and should be in DJ 'flight cases' around the world. And it's no wonder; LEKS has musical pedigree. Being born into a musical family in Ukraine, he has spent his formative years travelling around Europe before settling in Luxembourg. He has been exposed to a wide array of musical genres from Rock to Hip Hop. After experimenting with different sounds while he studied music production, LEKS has found his niche…EDM. 'AMAZING' is a really welcome entry into the field of electronic music.
Inspired by the likes of Deadmaus, Calvin Harris, DJ Snake and Tiesto, LEKS has successfully created his own unique sound, capturing contemporary electronic music and transforming it into something eclectic. 'AMAZING' is the first release for LEKS but be assured he has much more music on the way, he is also keen to work with other producers and write music for vocal artists, as well as performing live sets.
Sasha Kay has worked her magic with the vocals on 'AMAZING' which gel immediately with the cutting edge track produced by LEKS. Singing since the age of 6, Sasha has performed around Europe and has recorded an EP.
To listen to LEKS fantastic breakthrough into EDM check out the following links:
LEKS Social Media
Website: https://www.leksmusic.com/
Instagram: https://www.instagram.com/leksmusic/
Twitter: https://twitter.com/leksbeats
Facebook: https://www.facebook.com/leksbeatsmusic
Sasha Kay Social Media
Instagram: https://www.instagram.com/sashakay89/
Facebook: https://www.facebook.com/alexandra.knyazeva