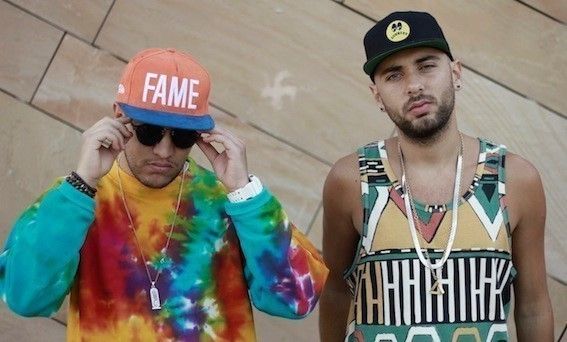 Amine Edge & DANCE Announce new Compilation and Summer Tour dates
French duo Amine Edge & DANCE are already one of the most talked about house acts of 2014 and heading into summer that is only likely to continue as they announce more dates, continue with their residency and unleash a brand new label compilation.

Said compilation ¬ the second on the label so far – is a fitting indication of just why this pair is so hot right now. While the boys themselves impress with 'Your D is my Passion' (ft. Naty), CUFF fans will also want to look out for banging anthems from the likes of Sirus Hood ('What You Are') and SION ('Make You Sweat') in particular, all of which are big, bold, banging house offerings that will make asses shake and dancefloors rattle.

As well as holding down their own weekly Thursday residency at Sankeys Ibiza, with plenty of hand picked guests all coming to champion the duo¹s fresh g house sound, the pair is also busy playing around Europe. In June they play Open Weekender festival in Amsterdam, Sankeys Manchester and The Coronet in London, Bloody Louis in Belgium and the Mixmag Lab in London before later playing in both France and Belgium once more. July will see them hit places like Calvi on The Rocks in France, Moldova, France, Beirut, the UK and Egypt, whilst in August they head to Turkey, Greece, Ireland, France and Amsterdam.

As such whatever you do this summer, make sure you catch Amine Edge & DANCE somewhere around Europe, because they are the act that are defining the house sound of 2014.
Listen to the previews out CUFF Vol 2..

For a list of gigs please visit –
http://gigs.gigatools.com/user/amineedgeanddance