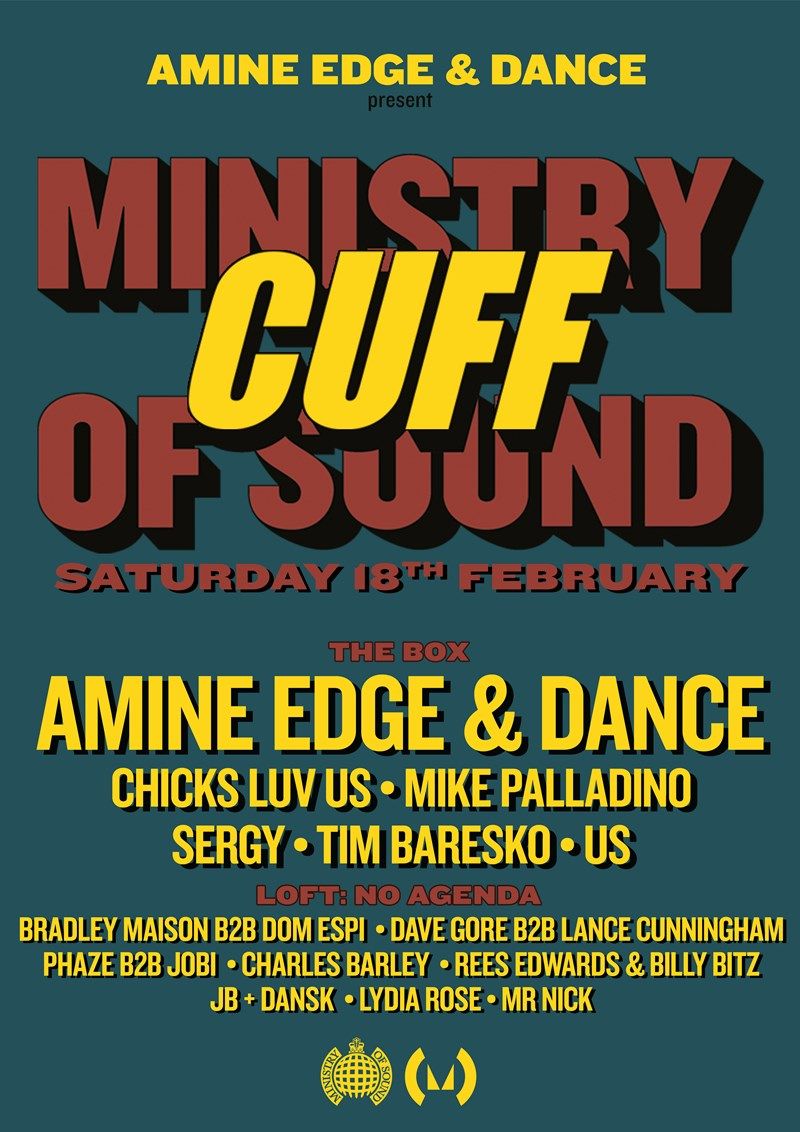 Amine Edge & DANCE Present: CUFF
The guys created their own party a few years ago, combining House rhythm, Nu-Disco bass, Hip-Hop samples, for a dance-filled and groovy result, which has become CUFF. Today tinted by Techno and more minimalist influences, their sound is in the image of their label, Cuff, eclectic.
Hailing from Southern France, Amine Edge & DANCE have taken the dance world by storm with their ground-breaking sound and high energy shows. Mining the musical spectrum and taking inspiration from early House, Philli Funk, 80's Hip-House and everything in between, Amine Edge & DANCE bring their own cross-genre blend of Tech and House to clubs and festivals across the globe. Having enjoyed a meteoric rise, the CUFF label bosses have now cemented themselves as the leaders of their genre and the go-to guys for the best-dressed parties in town!
Sat 18 Feb 2017
11pm — 6am
The Box
Amine Edge & DANCE
Chicks Luv Us
Mike Palladino
Sergy
Tim Baresko
US
103
Blacat
DJ Mets
Ikaz Boi
Jack N Danny
Volac
Baby Box: Zoned
Sam Smith
Georgie Marshall
James Cee
Harry Hulstrom
Chalky
PJ Addinal
Jamie B
Joe Lombardi
Jack Mcconnell
Tyler Harper
Craig Quorn
The Loft
Bradley Maison B2B Dom Espi
Dave Gore B2B Lance Cunningham
Phaze B2B Jobi
Charles Barley
Rees Edwards & Billy Bitz
JB
Dansk
Lydia Rose
Mr Nick