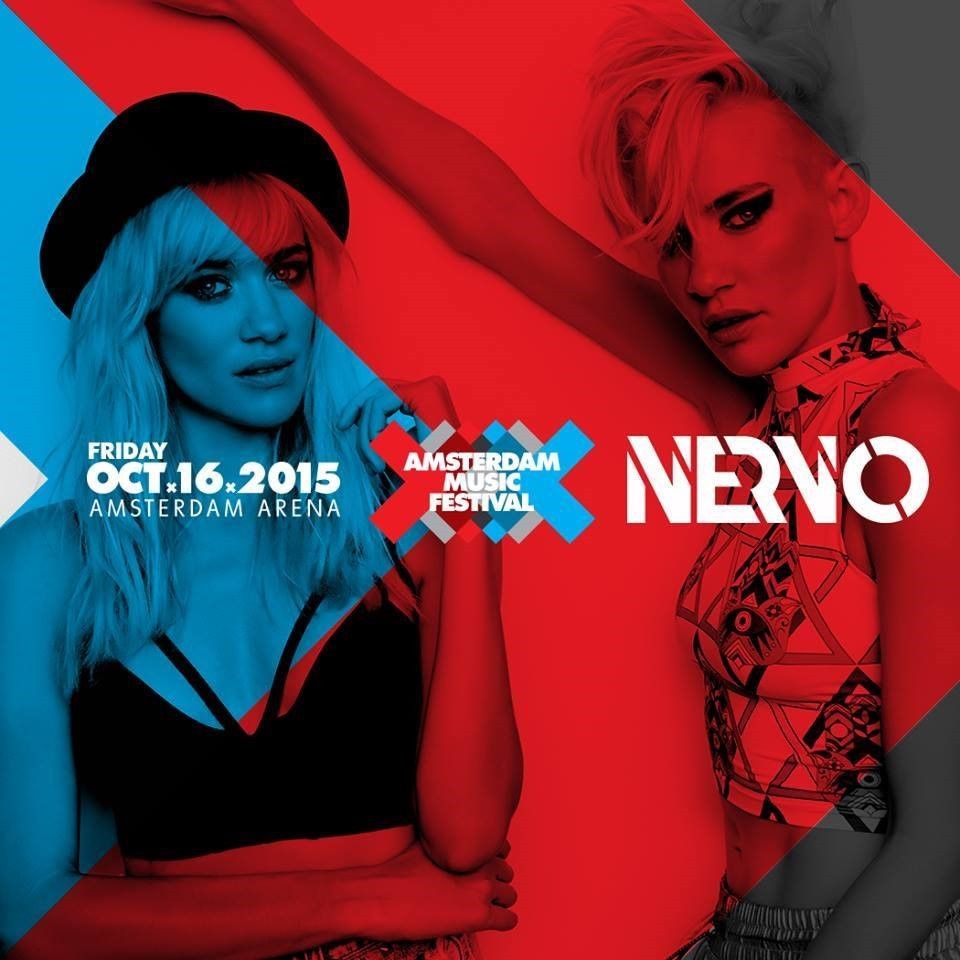 Amsterdam Music Festival adds NERVO to lineup for #AMF2015
Amsterdam Music Festival has another big name in store for all the fans with NERVO being added to the line-up for Amsterdam Music Festival 2015. On Friday the 16th of October, NERVO will make their long awaited debut at Amsterdam ArenA for the first day of Amsterdam Music Festival, the biggest event during Amsterdam Dance Event (ADE).
In demand and loved across the globe, NERVO's non-stop schedule takes them from the magical island of Ibiza, to their studio in their home-away-from-hometown of London, to every major Festival in the World. Everywhere the girls go, their infectious energy, fearless personal style, deep love and understanding for music precedes them.
This summer, NERVO released their new album 'Collateral', performed at Tomorrowland, Ultra Music Festival and have up-coming shows at Creamfields and ElectricZoo. It is with great excitement that we welcome the talented and stunning ladies to Amsterdam during ADE to perform at Amsterdam Music Festival.
Amsterdam Music Festival
On 16th & 17th October, 2015, tens of thousands of music fans from across the world will unite, experiencing the best production, atmosphere, community and music all against a backdrop of the beautiful city of Amsterdam in the Netherlands. Held at Amsterdam ArenA, Amsterdam Music Festival is the biggest event of the 350 incredible events during ADE with 2,200 DJs over 5 days and 80 venues and clubs.
Looking forward to you joining us for #AMF2015