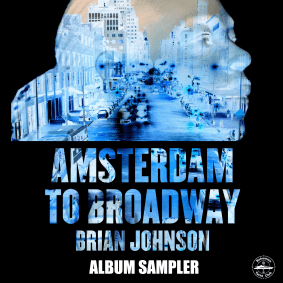 Brian Johnson - Amsterdam to Broadway Album Sampler
A week ahead of his new album on Bohemian Yacht Club, Canadian artist and label partner Brian Johnson serves up a fine sampler featuring two killer cuts and a remix from Noah Pred.
The album itself is brilliant mix of deep house, dub and techno that starts the next chapter in the life of this assured label. It's one that uses all Johnson's many years of skills and experiences in the music industry: as a former attendee of the Royal Conservatory of Music he has mastered music for likes of Mos Def, Berrington Levy and Drake, is co-founder of Core Collective and Core Studios and is now making waves in his own right as a producer.
First up here is 'Certain Aspects', a perfectly horizontal and deep house track awash with rippling chords and pads that speak of warm sunsets. It's musical and magical as it unfolds, sucking you into the groove and soothing mind, body and soul.
The equally compelling 'Silent Reign (Heart Of Stone)' is a little more dynamic and driven, with lithe synths bending all round the mix as a ticking percussive line carries you forwards. It's an intoxicating and melancholic brew that shows Johnson to have a rare painterly touch.
Canadian and Thoughtless Music and Biotop associate Noah Pred remixes and injects a little more darkness and mischief, with increasingly large hi hats and a menacing bassline propping it up.
This is a fine taster of what is to come from Johnson's lush full length.
Tracklist:
1.Certain Aspects
2. Silent Reign (Heart Of Stone)
3. Silent Reign (Heart Of Stone) Noah Pred Remix