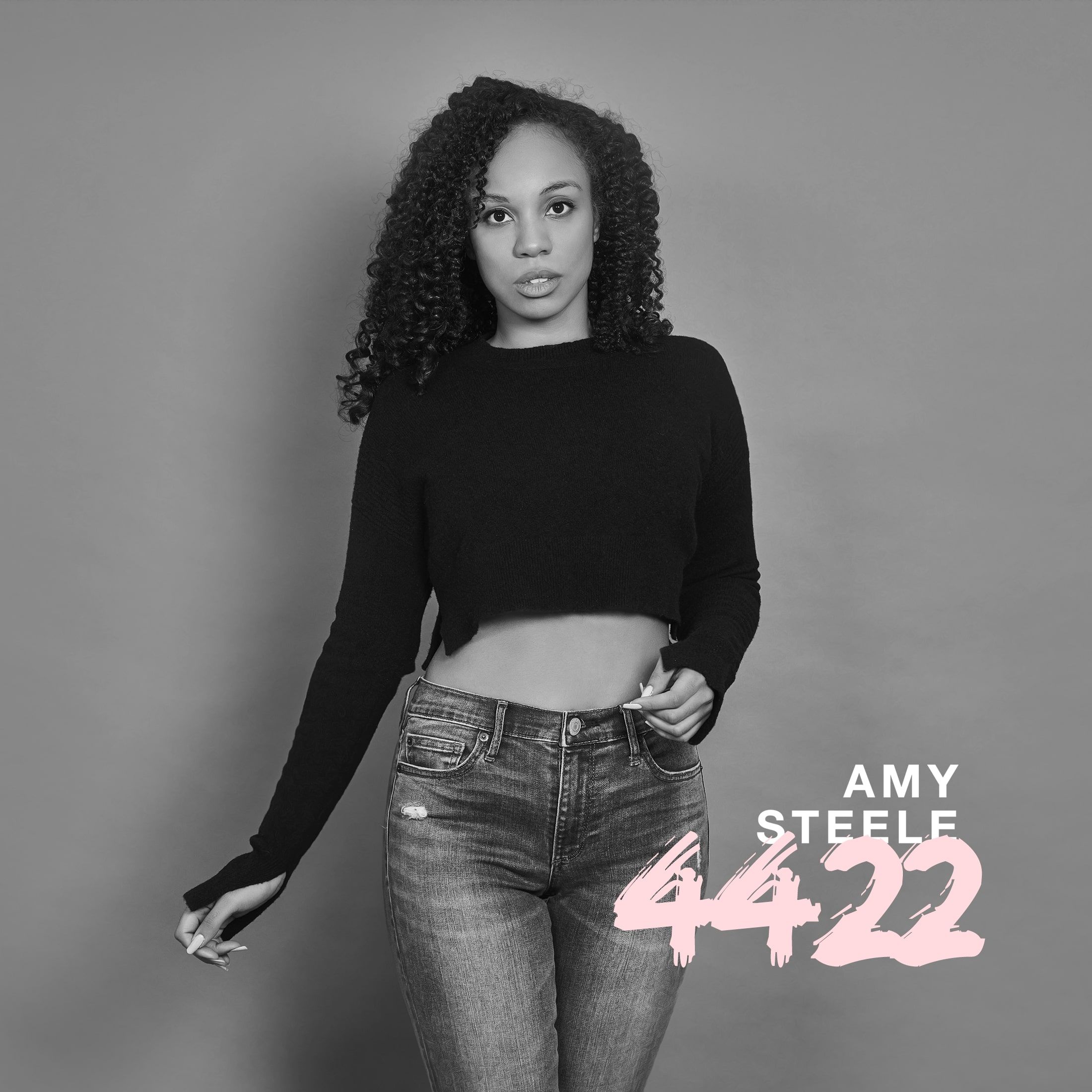 Amy Steele covers Drake's '44 22′
Amy Steele is a London based futuristic soul singer who at 25, has already developed into a talented singer/songwriter. For the last five years Amy has pursued music in tandem with studying for a degree in medicine. Having recently completed her degree, now being Dr Steele, she has fully set her sights on her music. Amy has been working with a wealth of international producers, from Alex Wells (Rizzle Kicks, Paloma Faith), Draper (Lapsley, All Saints) and Babel to create a record that reflects her artistry and who she is musically.
This November, Amy returns with the final instalment of a series of covers she has been working on, of records that move her, and which she feels hold important messages for this year.
The first of these, 'Our House', was an exploration of the solace and comfort we can get from the simple things of the everyday routine, a home, and the people we love. Amy made it her own, offering a beautifully mournful and emotional interpretation of a well-known classic. Next Amy then released 'Slow Up' which was a track to remind us to stay positive and not to let the perception of the world change us or harden us. We've had a difficult year of social injustice and seen the way the world can corrupt innocence, but 'Slow Up' was a reminder to stay strong and true to who we are. Then came Amy's rendition of "Believe" by Cher and 'Feeling Good' by Nina Simone.
Finally, Amy returns with a cover of Drake's '44 22', a track that serves as a metaphor for when people only live up to half of what they promised to be, with 22 only going halfway to 44. This explores the feeling of betrayal, disappointment but also that quiet knowing that someone isn't capable of more, because they're only halfway to what they should measure up to be.  Amy says 'it's a song about people who can't be more than they are, because they lack half of what it takes for them not to let you down.' So – just make the call 22, you're just the same as I ever knew…
So far, the series of covers has received ongoing support with rave reviews from: Schon Magazine, Clash Magazine, All Hip Hop, Wonderland, Fame Magazine, Hunger TV, Echoes, Link Up TV and this final instalment of the series is heavily anticipated.
Rising UK talent Amy Steele has been in the studio completing her upcoming EP due for release in 2022. Last year she released singles from her upcoming project, including: 'Long Way Home', 'Graces' and 'Saltwater', that each received tremendous support from BBC Radio, Kiss FM, Rinse and tastemakers Clash Magazine, The Voice, This Is RnB, UKF and many more. Through these records, teased from the upcoming EP, 'Memories In Watercolour', Amy showcases her sultry vocals and distinctive tone that has marked her out as a name to watch out for next year.