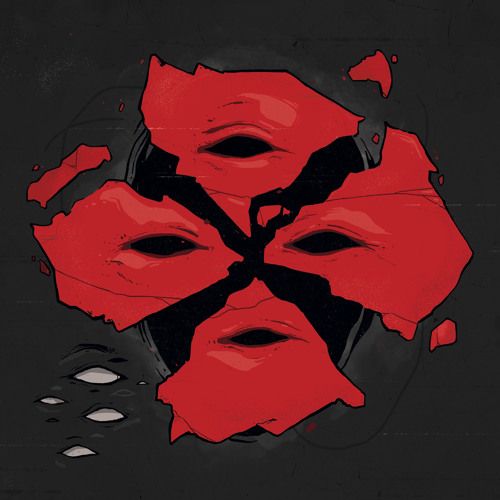 EQUAL - Anatomies EP
Sungate was born last March, a label determined to support diverse and contemporary electronic music, both digital and vinyl, in which the artistic part stopped being a mere companion or support to gain entity and weight in itself. The illustrator Abel Fdez is in charge of developing the visual artwork (a unique piece for each release) which through the direct collaboration with the artist seek to reflect the concept and idea above which the music created.
Eduardo de la Calle was responsible for signing the first reference "IADUS-IADVAS", which had a great outcome. Now it´s time for the second reference to go on sale in vinyl format (digital version will be released later). On this occasion it's EQUAL who signs this new EP titled "Anatomies". David Carrillo, artist from Mallorca, is also known by different alias such as Dakpa, Befog and Difid that added to EQUAL are just some of the names that he uses to let his imagination loose and experiment without any limit or imposition. A multiplicity of identities and personalities that Abel Fdez has used as an inspiration to create the cover art design.
Sungate's new release contains 3 original solid Techno tracks perfectly executed by his creator to which is added Orbe, who through his dark and intense remix shows us his complex and conceptual vision of electronic music.
Tracklist:
A1 – EQUAL – Soft Spot
A2 – EQUAL – Renegade
B1 – EQUAL – Praire
B2 – EQUAL – Praire (Orbe Remix)