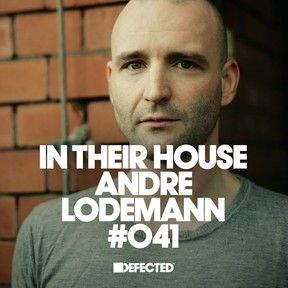 Andre Lodemann – Coming Your Way EP
A veteran of Berlin's club scene for more than 20 years, Andre Lodemann has released music on reputable staples such as Buzzin Fly, Freerange, Simple, Rebirth and Room With A View, whilst 2012 saw him release a highly acclaimed album, 'Fragments', on his very own experimental label Best Works.

'Coming Your Way' demonstrates that magical Lodemann suspense by building methodically with strumming guitar and intangible moans before a mechanical synth breakdown develops into a satisfying full-body groove. 'Feeling Good' is a melodic number which embarks listeners on an eclectic journey of rich and colourful sounds. Initiating the track with a funky hook, Lodemann then fluidly incorporates a concoction of distorted vocals, metallic chords and ethereal synths prior to reaching a warm and fulfilling crescendo which is altogether exemplary of his astonishing production prowess.