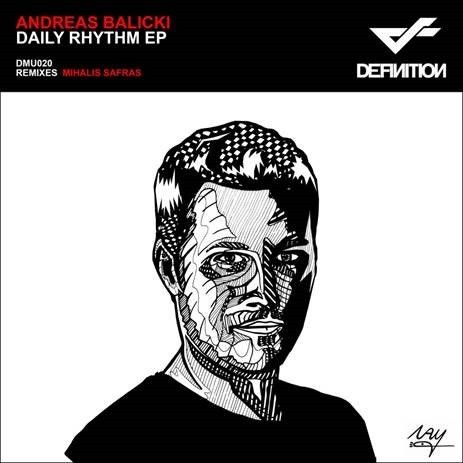 Andreas Balicki – Daily Rhythm
Definition: Music are back with their 20th release, this time from newcomer Andreas Balicki with his 'Daily Rhythm' EP
Andreas Balicki was first spotted in the scene in 2009 when his releases under several synonyms climbed straight up the digital charts on all relevant platforms. After getting connected with Definiton: Music in 2013, where he got involved into the process of evolving it, he is now back in 2014 producing under his real name.
Dortmund born and raised Andreas Baliki offers out rhythmic beat imbued bass lines and captivating sampled-vocal loops intertwined with clean tight percussion for the title track 'Be Mine' takes us on a deep groove laden vibe fused together with another smooth vocal sample which echoes along wavy sounds and 'Shades' takes the tone down a notch with spooky background melodies and sounds.
On remix duties is Greek Material Series head honcho Mihalis Safras who takes 'Daily Rhythm' and services it with a heavy and punchy bass line and which all in all makes for a classic pumping dance floor track.