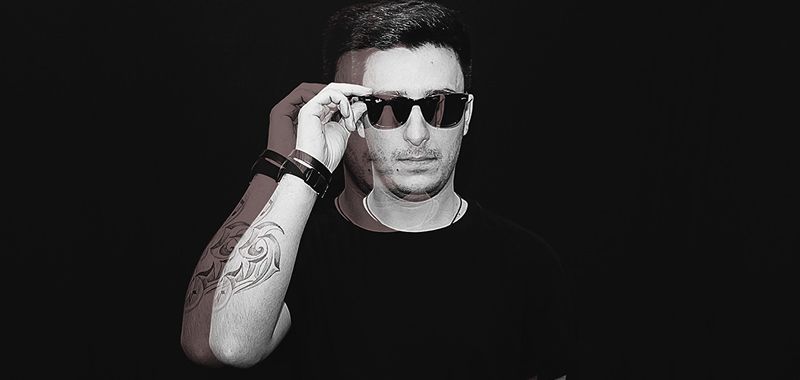 Andy Bros Life Tracks…
Andy Bros is an Italian DJ/Producer with many years in the game! We sat down with him to discuss the most memorable tracks for different reasons in his life…
Your all-time favourite club track?
That's hard… I have so many tracks in my memories, it's impossible to say which is my all-time favorite one.
One track comes to my mind, which is a special track for me, I used to play it often when I started. This track was in a vinyl collection (Our Time Is Coming – Masters At Work), 6 records with 6 different colours.
The first one was red, and on B-side there was this track: MAW Presents A Tribute To Fela feat. Wunmi – MAW Expensive. When I listen to this track I feel so much energy!
The track you've finished a set with the most often?
I don't have a specific track to close a set, I like to play different, depending on the moment or where I am… If I had to close my set now, I could play Todd Terje – Oh Joy.
I really love this track, very emotional, I like to imagine myself at dawn, when people feel a bit tired but they know that's the last one and they enjoy it till the end, magical.
The track you cleared the floor with (what happened when?)
It happened once and actually it was quite "funny".
Many years ago I had just finished the warm up for another DJ, 30 minutes later his laptop crashed. He asked me to drop a track while restarting it. I grabbed a cd without looking, all the people waiting a bomb track for start again and…
Oliver Cheatham – Get Down Saturday Night, one of the best 80's disco tracks…but definitely a little too soft in that moment. I guess I don't need to say that everybody around was looking at me very confused!
The track you rescued a floor with?
I remember one of my first times in a club, I was doing the warm up for a DJ, wow…now that I think about it, again the DJ was the one with the crashed computer, haha!!!
That party was so commercial and I was playing house music, but the people were waiting to dance to another genre.
The promoters were telling me: "play some commercial track" and "play commercial" so, I dropped a track by Michael Jackson – Off The Wall and immediately the dance floor was reborn.
That night Michael Jackson saved my DJ set, epic track!
The cheesiest/ guiltiest secret track you love?
I have many many secret tracks and songs that I love, one of them is Mr Mister – Broken Wings.
I remember when I was young, I was playing video games on my computer, like GTA Vice City. The game takes place in Miami in the 80's and I listened to this song on the radio in my Cadillac on the road.
There was so much music in that video game, I loved it!
The track that everyone else loved that you hated?
I'm sorry, I can't say that! But it happened that I stood in a corner of the party, behaving strange, while the people around me were dancing and singing and I was the only one not moved like an idiot. That was not a great feeling!
The track that you loved that everyone hated?
I don't think there exists a track that I love and everyone hates, so, I want to close with another track from my heart: what a better occasion for this to tribute an Italian legend that has just won the Oscar: Ennio Morricone – Il Buono, il Brutto e il Cattivo. Maestro!
Anything you'd like plugging?
Yes, thanks a lot for this interview, it was funny to remember certain moments of my life.
There will be new music coming up soon, stay tuned, ciao!
Andy Bros 'Essenza' is out now on Diynamic
Grab it here – https://pro.beatport.com/release/essenza-ep/1702547