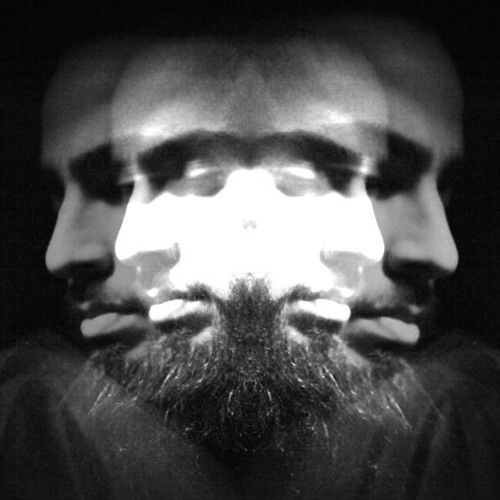 60 Seconds with… Bartolomeo
Bartolomeo is an Italian DJ/Producer with many musical tastes. Studying classical music his whole life has meant there are many strings to his bow. With a recent release on his own imprint Bar Musica, we caught up with the man to talk about his musical past…
Introduce yourself for those who don't know and tell us how the year has been so far. What's good, what's bad?
Hello everybody, I'm Bartolomeo, collector, architect, dj and music maker from Italy. I'm happy about last year, many things have happened. Many gigs, many first times, much music and many new people met. I don't think there are bad things to say. Everything was really good and everything made me more rich of experiences.
What scene, parties, labels and DJs did you get into first in Italy? Did you start young? Was radio a factor? Maybe it was an older sibling?
When I was 9, 10 years old my parents had to work, so as not to be alone at home sometimes i went to my neighbours. He gave me packs of old vinyls and he taught me to listen to them on a turntable. There was a lot of funky, afro, disco, new wave and cosmic music there. After some years I understand that he was one of the fathers of the Italo Disco and Cosmic disco music. He was T.B.C. (Tosi Brandi Cladio) dj of the famous Cosmic and Baia degli Angeli in Italy.
When did you first decide you wanted to become a DJ or producer and how did you go about it? Did it take you long to find your own sound?
Everything for me comes naturally. I saw mixing Claudio(T.B.C.) at home and from that moment I tried to mix everything, from vinyls to tapes or cassette. Alongside this I was studying music and piano..so to start to make some electronic music comes naturally too. Right now I don't really know if I've found my own style, everyday I'm influenced by some new things, so I like to turn on my machines and listen what I do.
What excites you and influences you musically? What are you trying to achieve with your own beats? Are they made for a certain moment in the night? Do you always start in the same place with your tunes so bass or synth or percussion or whatever?
I think music is a part of you. A part of us. Is a relationship between your mind and your soul. Machines, sequencer and computer are the way to communicate and express everything you feel in that moment. I don't make music for a particular moment of the night and also I don't have a systematic way to start a new track. Sometimes I start from a bassline or a drum idea, or maybe from something I've heard on the radio…
Does being Italian have an influence on your sound do you think? Just like Berlin is known for its techno, is there a certain sounds you think of when you think of Italy?
Of course, I really think that everything you do and you live influence yourself. As I told before, my background is full of funky, Italo disco and cosmic music…and I always love to listen to jazz, bossanova, rock and blues. I don't know if these influences can be heard in my production from the others, but every new track I made reminds me some how of that kind of music.
I understand you have a classical music background. How does that help when making dance music? Do you use your skills or do you try and forget them?
Yes. I've studied classical music and piano for 15 years. Now I enjoy to be a self-taught and I spend my time playing different kind of musuc on my piano. What I learned is certainly present in what i do with electronic music. I like to mix all my classical skills with the elements of the electronic dance music. I think there no difference between genres in music. You play all the 12 notes and you have to fit all the sounds in every genre you do. Just like classical music.
When making music do you make it with a certain label in mind? Do you tailor your stuff to what you think sounds best for a label or…?
No, that's not my way to make music. Everybody has his own sound. As well as labels have their own sound. The best thing is to mix the waves and finding the right connection between your music and the label. So these things happen…or at least I think they do.
Tell us about your label Bar Musica. What are your hopes for the label and how do you decide on the artists that release on there?
Bar Musica is a new record label focused on releasing music on vinyl format. It's my way to share all my passion about the music, visual works, artworks and all the things I like to do and match up. The idea started like a game, and now I'm happy that a solid project is going to start with great music in it.
What do you like to do outside of music, how do you spend your time and money?
I really love to relax myself and my soul. I love Cinema. I love reading and I love to do a lot of house works by myself. I like to learn new things. I've studied to be an architect so, in alternating periods, I continue to study how the things are also evolving in this field. I hope one day I can mix all my passions in one thing.
What else have you got coming up/are you looking forward to?
I'm really working hard in studio to do music for other releases soon and I'm also enjoying my gigs around… I don't think so much about the future, all the things come for a reason and you have to keep your opportunity. But there's just one thing I know: Music will be in me for the whole of my life 🙂
Bartolomeo's 'L'Azdora' is out now on Bar Musica